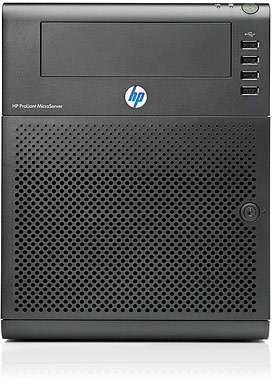 Here's the generous HP competition I alluded to last week where they're giving not one but three HP ProLiant MicroServers to three lucky Aussies. It does require a little more effort than usual but it's for a worthy prize.
Are you the technology whiz in your family? Are you the one who is constantly being asked to fix things? At HP we understand who you are. We also know that not everyone is as technically savvy as you. HP and I Started Something have teamed up to laugh and cry about the worst gadgets you have ever used, purchased or received. We want you to show us through videos or photos or simply tell us what gadgets you would trade-in for the chance to win something better! We know what you like; we know those gadgets don't appeal, so why not get one that does?

HP Australia is giving away three HP ProLiant MicroServers with Microsoft SBS 2011 essentials (valued at $799) to the three best entries. All you have to do is tell us in 50 words or less why you would like to trade the most useless gadget in for the HP ProLiant MicroSever. You can get some tips here.

The HP ProLiant MicroServer:

Is a general purpose server that provides platforms to organise and safeguard information
Is easy to deploy, use and maintain while allowing you to effortlessly connect to online services
Allows effective communication and makes the most of your existing equipment and resources

It's perfect for anybody who has large computing needs at home, is running a home office or a small office with up to 10 employees.

To enter:

Simply send us a photo/video/creative or description of the gadget you want to trade in
Tell us why you want/need the HP ProLiant Micro Server in less than 50 words
Email your entry as well as contact number and address to

[email protected]

Competition closes 30/04/12 so take those photos and videos and send them over for your chance to win. Australian residents only.