Two years ago, I posted a little crud Photoshop mockup on this blog.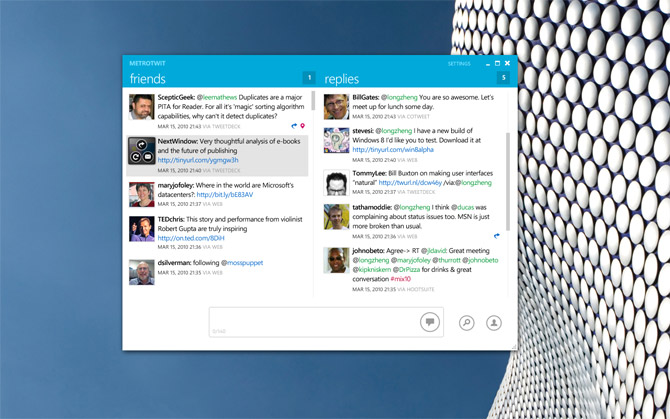 Recently we broke our record of over 8,000 unique/active users on a single day. Today, we're releasing version 1.0 of MetroTwit with the much anticipated multi-account feature for professional users.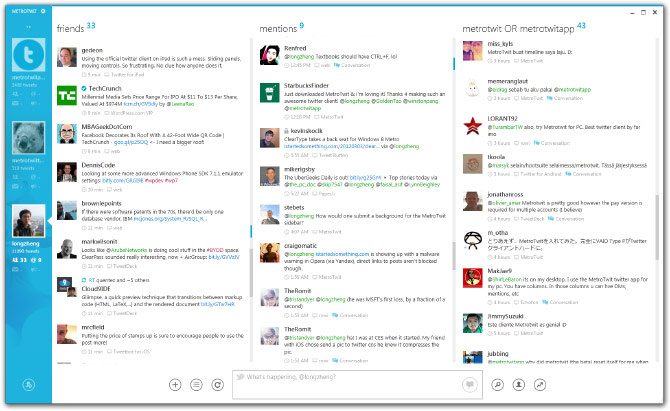 With all the blood and sweat David Golden, Winston Pang and I have put into taming the beast that is WPF, I'm unashamed to tell you all to download and try it now.