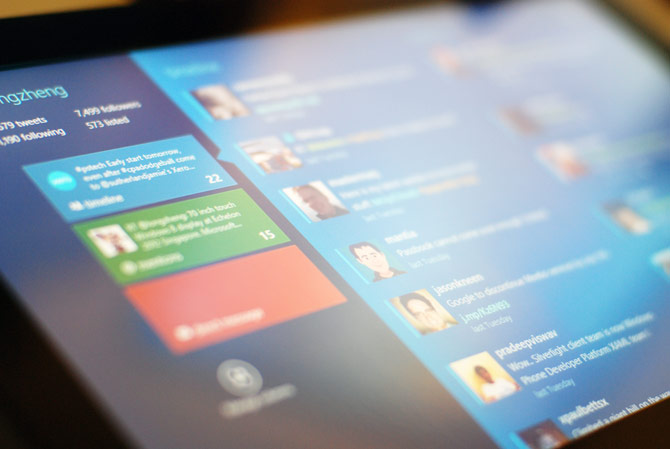 The "preview" version of MetroTwit for Windows 8 is finally available in the Windows Store.

We know it's still a bit rough around the edges and not feature complete but we hope it offers a teaser of what we think will be a compelling Twitter app for Windows 8 users.
Designing MetroTwit for Windows 8 was no walk in the park. We couldn't simply copy and paste our desktop application's source code; WPF code doesn't port to WinRT as well as you may have heard. But regardless, that code wasn't designed for touch. A tough challenge to say the least.
Fortunately we had the opportunity to work with some experienced Microsoft folks who provided invaluable feedback to form the design you see today. It's a whole new (and better) app from the ground up.
On the home screen, you will find a simple but powerful multi-column layout that allows you to keep tabs on multiple conversations at once. Our in-app live tiles provide at-a-glance and one-tap access to all the stuff you care about on Twitter. This combination should satisfy the needs of both casual and professional Twitter users.
To maximize screen real-estate and functionality, we hide most tweet options and action buttons in the application bar. This bar only appears when additional functionality is available.
We also implemented an app-wide tweet compose window. This window is layered on top of whatever you're doing, allowing you to still interact with the page underneath. You won't need to remember the entire tweet conversation you're responding to.
Mouse support in Metro also presents a whole new set of challenges. We designed for both mouse and touch from the start and believe we found a good balance between the two in terms of usability.
We are proud to be one of the first applications that have built-in support for "edge scrolling", that is, a type of horizontal scrolling triggered by the mouse when it reaches a vertical screen edge (as seen in the Start Screen). We believe this is a necessity for mouse usability in a panoramic Metro experience.
MetroTwit for Windows 8 also includes a comprehensive and almost no-compromise Snap view. Snap is a killer new feature in Windows 8 and having the app docked beside Internet Explorer or the desktop works great.
We still have a lot of work ahead of us but feel free to give the preview version in the Windows Store a whirl. We definitely want to hear from all our users to help shape the future of MetroTwit.