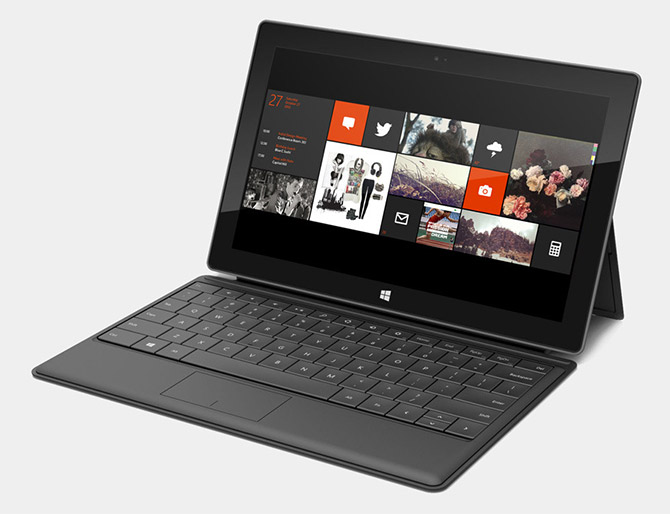 The above image was captioned "Very early design exploration work as part of Windows Phone and Windows alignment effort".
It comes from Mike Guss who joined Microsoft as a designer to work on the then-secretive Windows Phone project. In the years that followed, he has helped define much of the design language we formerly affectionately called Metro.
Since, it appears he's been on a company-wide crusade of sorts to help "spread the word" about what he now just refers to as "M". In fact, he's even gone as far as black-out any mention of the word from his recount of the journey from its inception to May of this year.
If you have any interest in design and Microsoft, then have a read of Mike's unforgiving insight into how M evolved from a skunkworks project to something that is now at the core of the Microsoft brand and ecosystem. Here's just a brief snippet…
In the winter of 2009/2010, XXXXX was still an underground thing. The Microsoft ecosystem was a cluster fuck frankenstein machine of all the different brands/products, so it was a challenge when it came to taking products such as Bing, Office and Xbox into the rest of the phone experience. This ultimately led us to validate our assumptions that this was a much bigger problem with Microsoft as a whole. We needed to go back to the XXXXX principles.

…

In spring of 2012 XXXXX XXXXXXX shouted out "XXXXX, XXXXX, XXXXX!" at a conference, and that is the moment that Microsoft's "new look" have been said to have gone mainstream. I think it's great that Microsoft has a new design direction that everyone is gravitating towards. It will help bring all the experiences together, not just in the products but in the branding and messaging as well…creating a more cohesive ecosystem. But XXXXX is not about any particular school of design. Some designers look at XXXXX as a style guide. Using beautiful typography, negative space and grids should be a given. It is not simply getting rid of gradients, limited use of color, san-serifs, placing squares, cutting off text, and presto, you have XXXXX! The original intended use of XXXXX was a set of principles that helped us not lose focus on what our goals are when designing a product. On a philosophical level, XXXXX is ultimately about making and doing things better.
Just don't call it Metro, unless you were Steve Ballmer, who continues to be a great source of retrospective amusement.
(Thanks to Stephen Chapman for sharing one of Mike's other works which led me to this.)