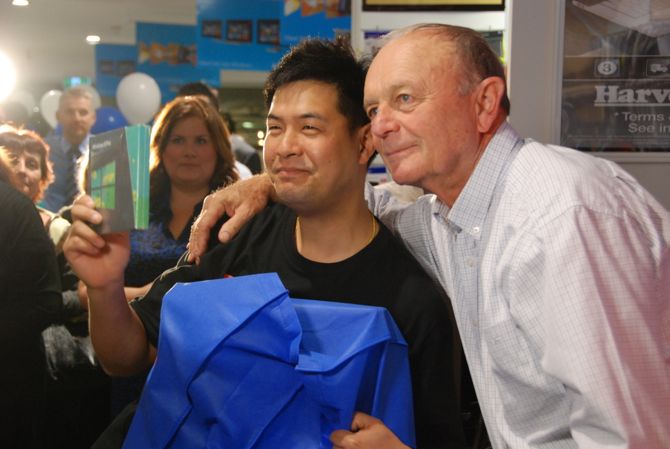 As one of the first countries around the world to herald in the new day, only beaten by New Zealand a couple hours earlier, Australians are among the first to buy retail boxed copies of Windows 8 and Windows 8 PCs.
Harvey Norman, a premium electronics retailer in Australia, hosted a midnight "launch party" at their new Sydney Domayne Alexandria store to celebrate the retail availability of Windows 8.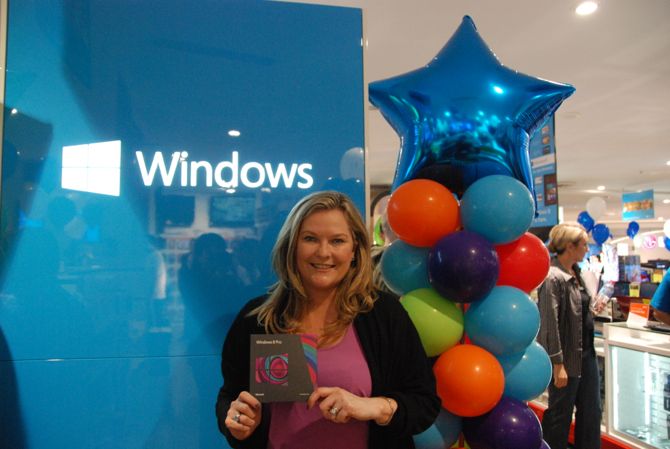 Attending was Gerry Harvey, the founder of the retail franchise across Asia Pacific, and Pip Marlow (pictured above), managing director of Microsoft Australia.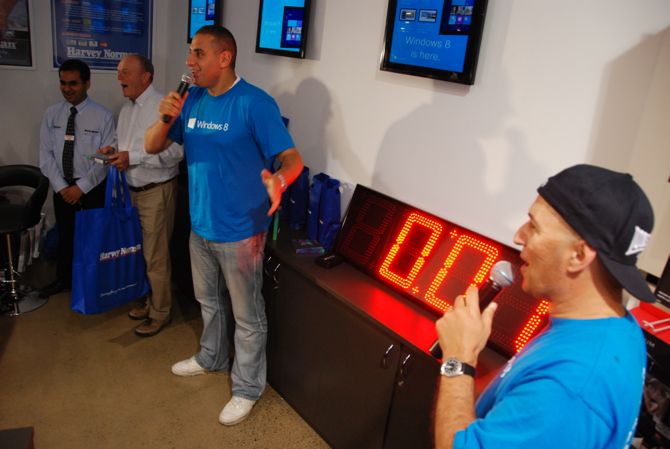 With the countdown timer running, nearly a hundred people of staff and buyers packed the store on a late Thursday evening, which came at a surprise to me considering the prominence of online retail and digital software delivery, specifically Microsoft's own digital Windows 8 upgrade offer.
Amongst balloons, posters and TV-walls full of Windows 8 promotion, the first retail copy of Windows 8 Professional edition was sold to Ziming L. who also won a free Toshiba Ultrabook PC. A number of other people who were first in the queue also won a number of free Windows PCs and Windows Phones.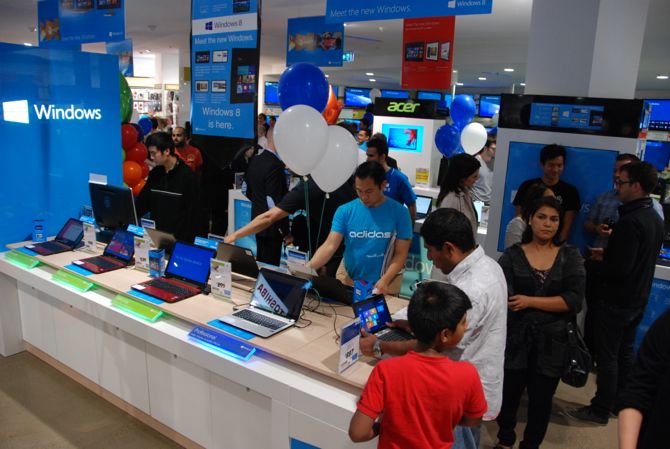 The store was also filled with at least two dozen different models and styles of Windows 8 PCs from desktop all-in-ones to convertible hybrid laptop slates from all OEMs, excluding Microsoft's own Surface device which is available for pre-order online (currently sold out) and to be shipping soon.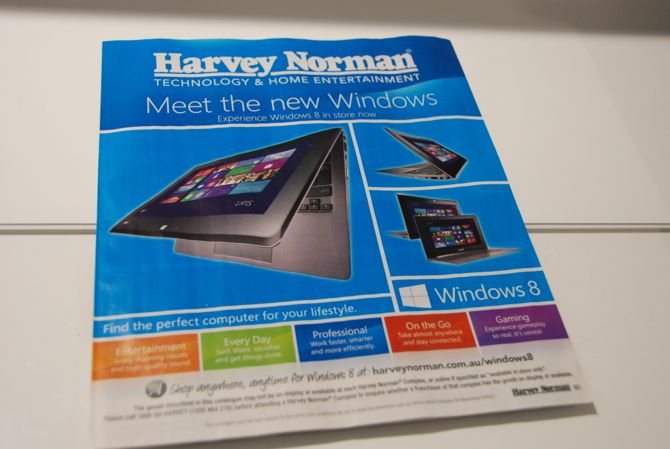 Putting in some effort, Harvey Norman's new brochures going out this week is Windows 8-packed. Of the 24 pages, around 20 of which is dedicated to Windows 8 PCs, accessories and software. Windows Phone 8 phones (Samsung ATIV S, Nokia Lumia 920) are also featured and available for pre-order.
Somewhat confusingly I almost missed this launch event as Harvey Norman has two stores, 300 meters apart. The other store, which for reasons beyond me was also open and operational at midnight, had zero customers. Why two stores of the same chain are located so close to each other is beyond logic.