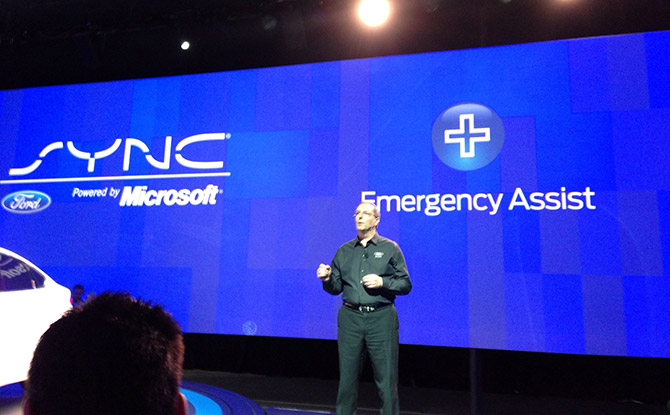 Yesterday at the Australian International Motor Show media day, Ford announced the latest addition of its continuous roll-out of SYNC technologies for Australian drivers, SYNC Emergency Assist, coming next year in the new 2013 Ford Kuga SUV and other vehicles soon-after.
The smart feature is one of the quickest to make its way down under, in contrast to the years that took for the base platform to arrive, this lifesaving technology was only introduced to Europe 60 days ago.
The feature which has already saved real lives in the US, automatically places a call using the driver's Bluetooth-connected phone to emergency services after a potentially threatening crash has been detected by the vehicle's sensors.
Using the GPS, steering and distance sensors, the vehicle then communicates its location (even in tunnels) to the operator using text-to-speech. The call is then maintained for driver to talk to the operator.
The beauty of this technology, which has now been tested and certified by the Australian Government for use with the "000" emergency infrastructure, is that it requires no expensive equipment or subscription for either the driver or emergency operators. A call can also be cancelled at the driver's will.
Alongside Ford, Holden (the Australian subsidiary of GM) also announced its first technology offering to Australian drivers yesterday with the introduction of MyLink for its 2013 Barina CDX. Although the MyLink is somewhat playing catch-up to SYNC, it will offer mobile app integration support at launch which Ford is still planning to introduce with SYNC AppLink at a later time.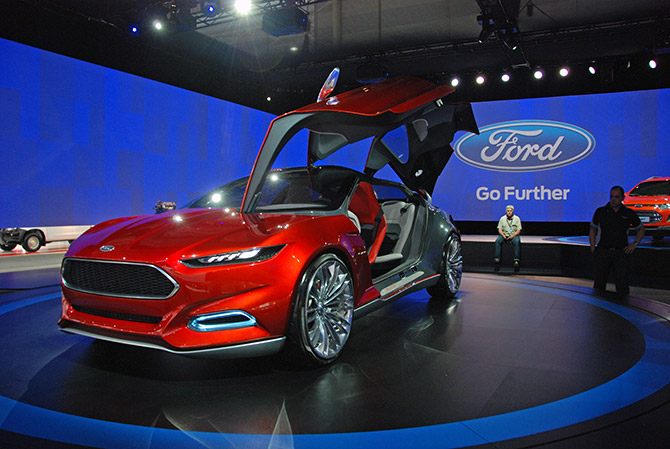 In keeping with the technology theme, I was pleasantly surprised to also learn that a mobile app plays a crucial role to the hallmark Ford EVOS concept car which was also at the show.
The one-and-only functional version of this concept car with motorised gull-wing doors is actually remotely opened and closed with an Android phone controlled by a Ford staff (seen sitting in the background of the above photo). Apparently it uses a simple Bluetooth serial protocol to send the commands.