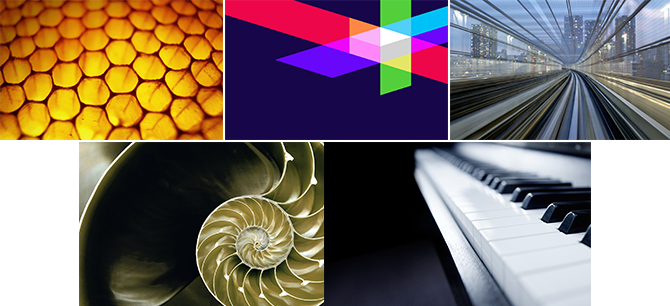 In the same UX WEEK 2012 presentation where Jensen Harris showed off some early mockups of Windows 8, he concluded his talk with an interesting tidbit about the design of Windows 8.
The default lock-screen images that shipped in every copy of Windows 8 are actually Easter eggs carefully picked by the design team.
Jensen explains, "every one of them was selected as an Easter egg to showcase one of the (design) principles. … Something no one's going to notice, we've encoded the principles of our design language into Windows 8 itself."
Clockwise from the top left…
Bee hive / Win as one (internal motto) – bees working together to do something greater than just the sum of the parts
Colored lines / Authentically digital – the idea of no ornamentation
Train / Fast and fluid – beautiful train zooming around the bend into the city
Shell / Do more with less – beauty of what you can do with basic shapes that are in nature
Piano / pride in craftsmanship – ivory keys of a piano that has been hand carved and polished
And now you know.