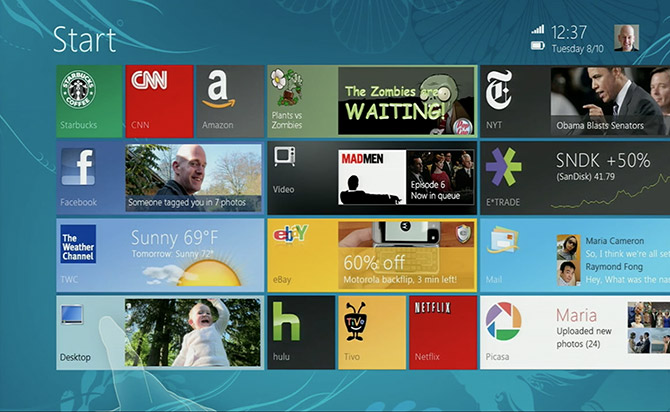 A friend recently forwarded me a MetroTwit for Windows 8 cameo in a UX Week 2012 presentation by Microsoft's Jensen Harris from the Windows design team. Watching through the entire presentation, I noticed that Jensen showed off something I've never seen before – early mockups of the Windows 8 UI.
According to the Fast Company profile on Windows 8's redesign, the first mockups of Windows 8 in 2010 (a year after release of Windows 7) was codename "Pocahontas". In Jensen's talk, he reveals the mockups (below) were used at an internal "vision day" to unify the vision of all designers within the Windows team.
Without further ado, here are the early mockups of the Start screen (above), lock screen, charms, Snap and soft keyboard.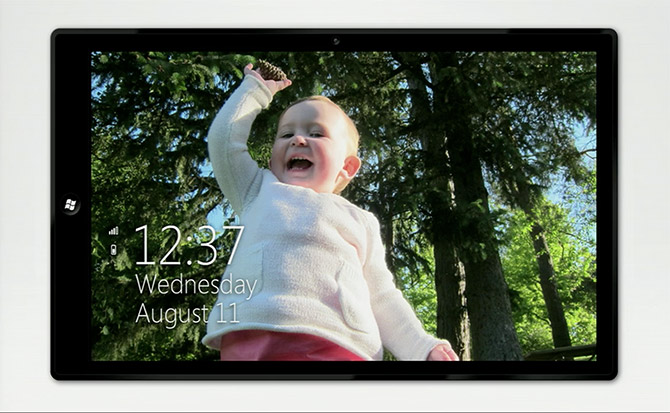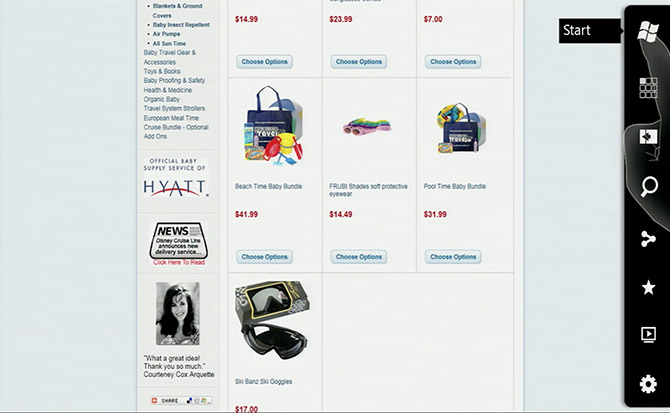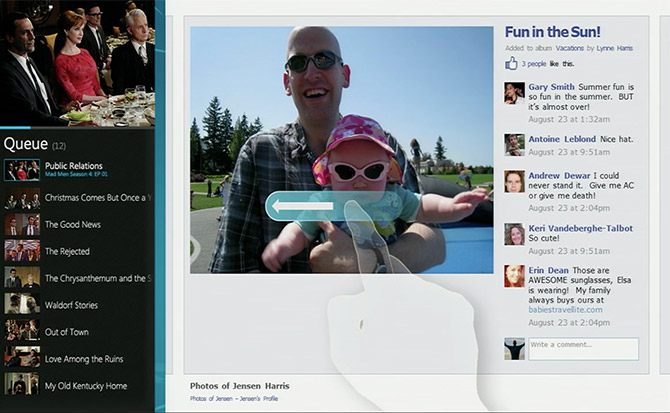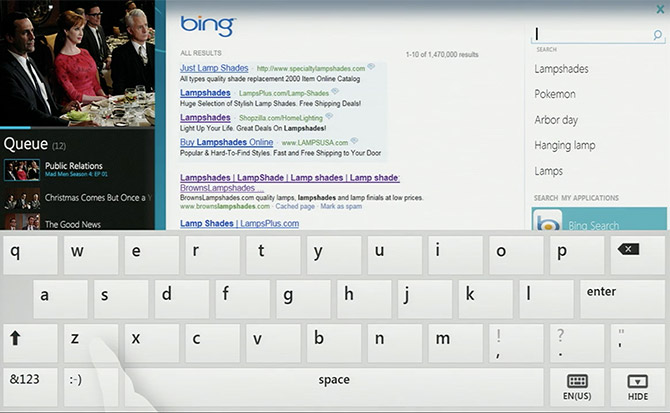 Although I can only assume this is just a tiny sample of the entire mockup set, it's interesting to see just how little (ex. the lock screen) and how much (ex. charms icons) the early ideas have changed. Even many of the fundamental elements of the Start screen remain unchanged since all the back in 2010.
And just to put things in perspective, the first iPad was released in 2010.