Within the next 12 to 18 months, the much anticipated and necessary (for latency) Windows Azure Australian datacenters will finally launch in 2014. But even without local availability of the Azure compute and database services, major Australian companies are still pushing forward with their adoption of Azure for their cloud platforms.
Canon Australia, Cash Converters and MYOB announced this morning at Microsoft's TechEd Australia 2013 their respective Azure cloud-powered services and infrastructure.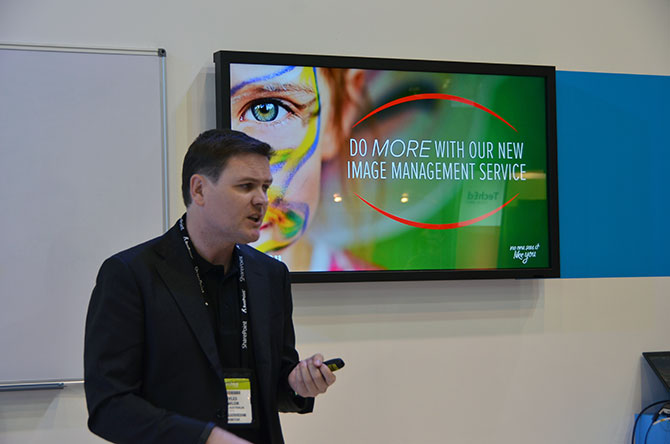 The first and most exciting of all, Canon Australia teased a yet-to-be-named personal image management platform built on top of Windows Azure. Myles Lawlor from Canon states that photography is rapidly growing, with 10% of all photographs has been taken in the last 12 months taken on all sorts of devices shared on many social sites.
The platform has three distinct components – uploading, managing and sharing. Users are given the ability to upload, collate and store their entire photo library in a single location using a combination of desktop, HTML5 web and social uploading tools that intelligently trickles all photos of all formats and from any camera at night to minimise bandwidth impact.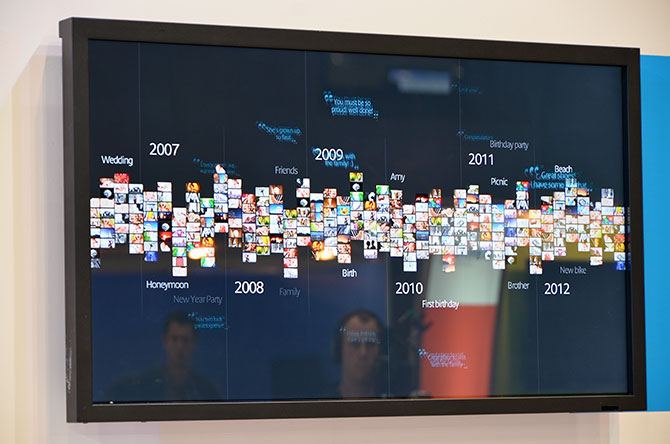 Then the photos are presented through a beautiful browser gallery interface. Finally the service not only allows the photos to be shared to Facebook and Flickr, but it'll also aggregate the feedback and comments received on those photos in a central location.
The service is still in the early beta stage and will be available at a service fee (not ad supported) from canon.com.au/manage in 2014.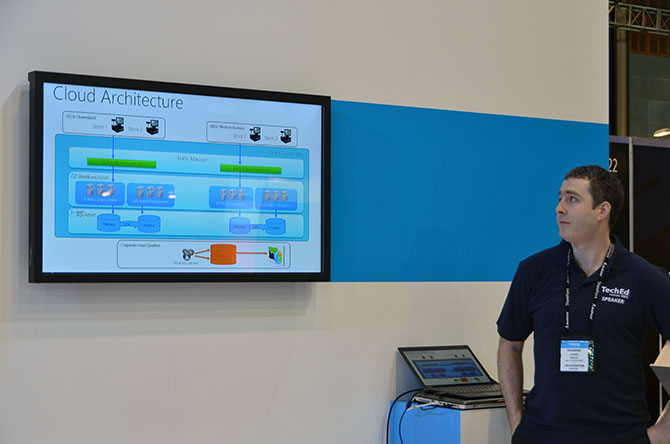 Cash Converters, a leading pawnbroking and personal finances company in Australia and the UK is migrating their entire POS/inventory infrastructure for 700+ corporate stores and franchise stores from individual Windows Servers on-premise to a centralised Windows Azure-powered cloud POS system. They estimate they can reduce their $1.5 million budget to roll out the on-premise solution to a $50,000 per year Azure bill for all stores.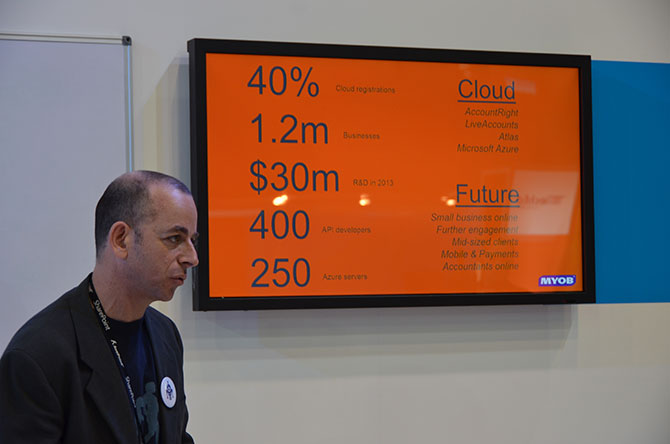 Last but not least, MYOB is now providing a cloud hybrid for one of their small business accounting packages, AccountRight, running on the Azure cloud across over 250 Azure servers. They were also able to reveal that during the recent Australian tax time, they were able to instantly double the number of servers to handle the peak load.
All of the companies above have plans to take advantage of the local Azure datacenters as they become available for lower latency and more geo-redundancy of customer data. As the latency between Australia and the nearest Azure Singapore datacenters hover around 200ms, the customer experience for sub-50ms latency with local datacenters should make quite a big difference for highly services.