I've been meaning to use this comic for a while now.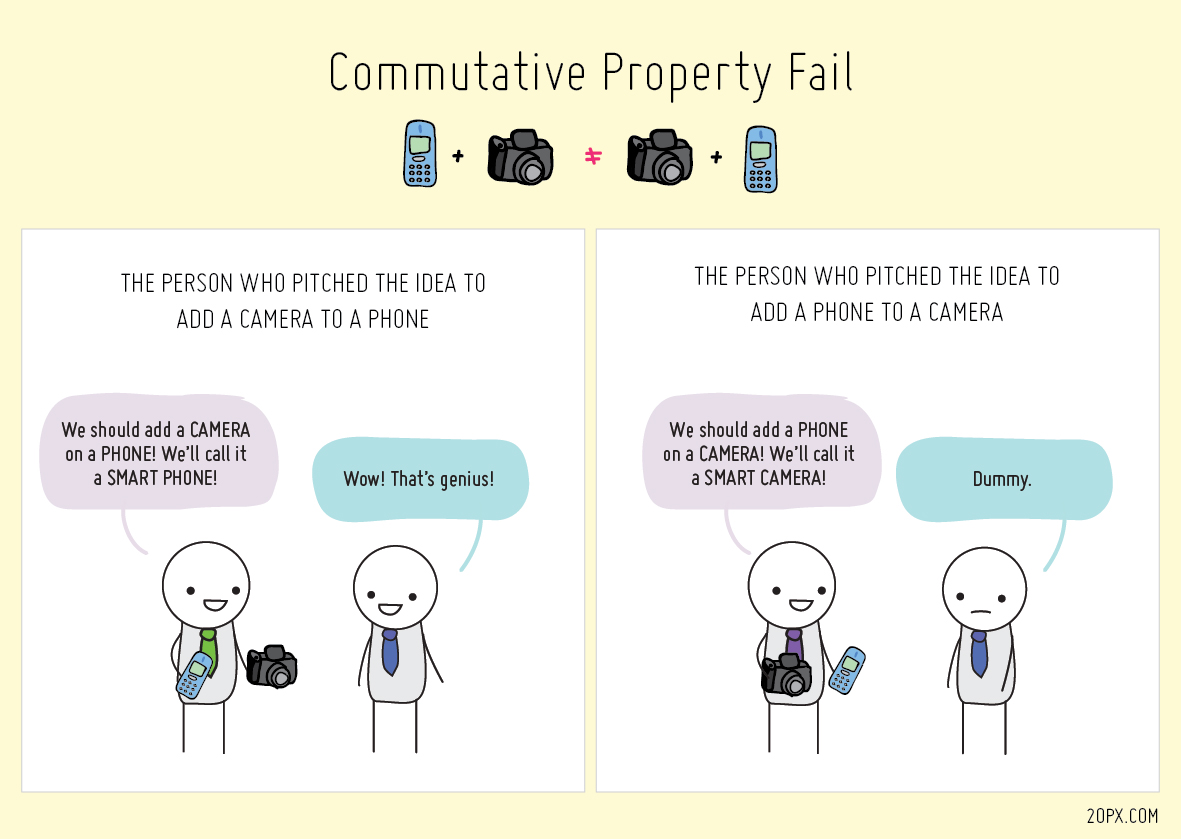 I think it comically describes the Nokia Lumia 1020 – it's like adding a phone to a very good compact digital camera. I had a chance to play with one of the few devices in Australia at Microsoft TechEd Australia 2013 this week and I think it's a much easier sell for photographers than your average smartphone buyer when it goes on sale in Australia from September 17.
I would argue the Lumia 1020 (hopefully this number naming mess will stop with Microsoft's acquisition) is a much stronger camera than a phone. There's nothing in this phone you can't get with any other Lumia or any other smartphone. But the combination of its camera sensor and its camera software you can't get anywhere else.
Compared to even its spiritual predecessor the Nokia 808 PureView, the Lumia 1020 has the advantage of a relatively larger aperture of f/2.2 and optimal image stabilisation. Both of these are beneficial for small cameras where camera shake and lighting are both common issues but the Lumia 1020 handles both very well.
But more importantly, a great lens and image sensor is just wasted potential if you can't actually control it but this is where the Nokia software starts to shine. The Nokia Pro Cam app is one of the most user friendly customisable camera app I've seen on a phone.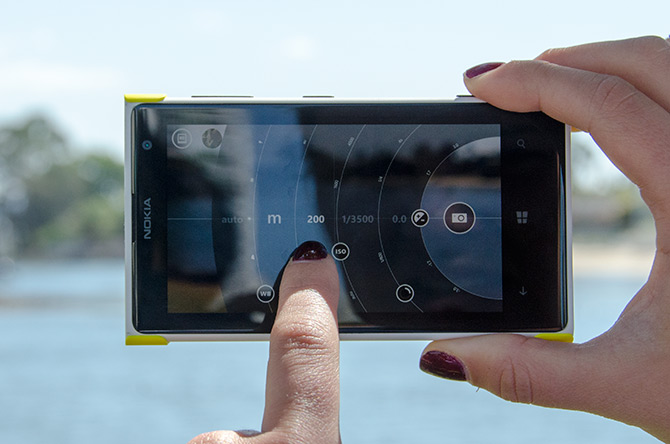 Being able to not just control EV compensation, shutter speed, ISO, focus length and white balance (but not aperture since that's fixed) but doing it in a radial UI is the most elegant alternative to traditional hardware camera dials I can think of.
Traditionally those manual picture controls (if available) are hidden in menus several levels deep which are so inconvenient to access it's neither practical or timely to change the settings to capture the moment.
Of course the most promoted feature, the oversampling capability of the 1020's full resolution 43MP image is pretty self explanatory and useful in some circumstances.
Being able to shoot a high-resolution image and then have the ability to crop/"zoom" a section of the image for framing purposes that leaves a reasonable quality image is useful perhaps in the back rows at a sports match, but I'm not yet convinced it's that useful day-to-day. Nevertheless it doesn't hurt to have the capability.
Even if you just exclusively use the Lumia 1020 as a digital camera without any of the phone or apps capabilities, it would give most point-and-shoot digital cameras a run for its money with touch focus, geotagging and built-in uploading/sharing.
Beyond photography, the ability to use the oversampling to zoom-in during video recording without digital zoom and sacrificing quality is a huge upgrade for video recording on smartphones.
Compared to a dedicated prosumer digital camera, the 1020 still lacks high-frame-rate continuous shooting, a high-output flash, external memory cards and all-day battery life/swappable batteries. But if Nokia adds some form of RAW format output, this device would become much very attractive for photography enthusiasts who wants the rich editing potential of a 12-bit image.
Maybe even an interchangeable lens? One can only wish.