I haven't had so much fun and muscle-aches reviewing anything before.
I don't normally review jetskis but I couldn't pass on the opportunity to check out the Sea-Doo Spark, a new affordable entry-level jetski half the price of most personal watercrafts on the market. Don't let the size and price fool you though, it's as much adrenaline rushing fun as the big brother, if not a little bit more.
I've actually owned a Sea-Doo GTX 215 jetski for about 2 years. The Spark caught my attention because you could buy two for price of a bigger one, and jetskis are always more fun to drive than ride.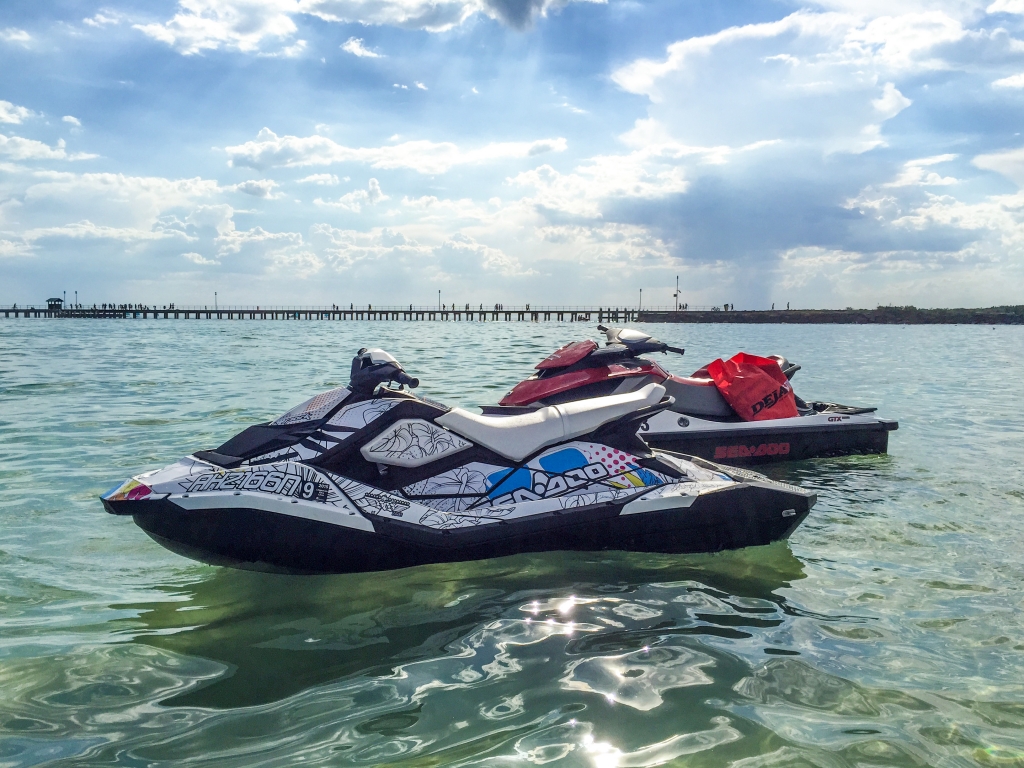 Compared to a typical Sea-Doo jetski, the Spark is around 25% smaller and 50% lighter. This is made possible by a new composite polypropylene and fibreglass "Polytec" material. It's so strong and durable the entire frame and hull is just two moulded pieces held together by a set of bolts, similar to the unibody concept for laptops.
Powering the Spark is a new fuel efficient engine available in 60 and 90 horsepower variants (I tested the 90hp model). Even though this is only half the horsepower of traditional jetski engines, the incredible power to weight ratio means you actually get better acceleration than bigger brothers. It's like a Tesla of the sea.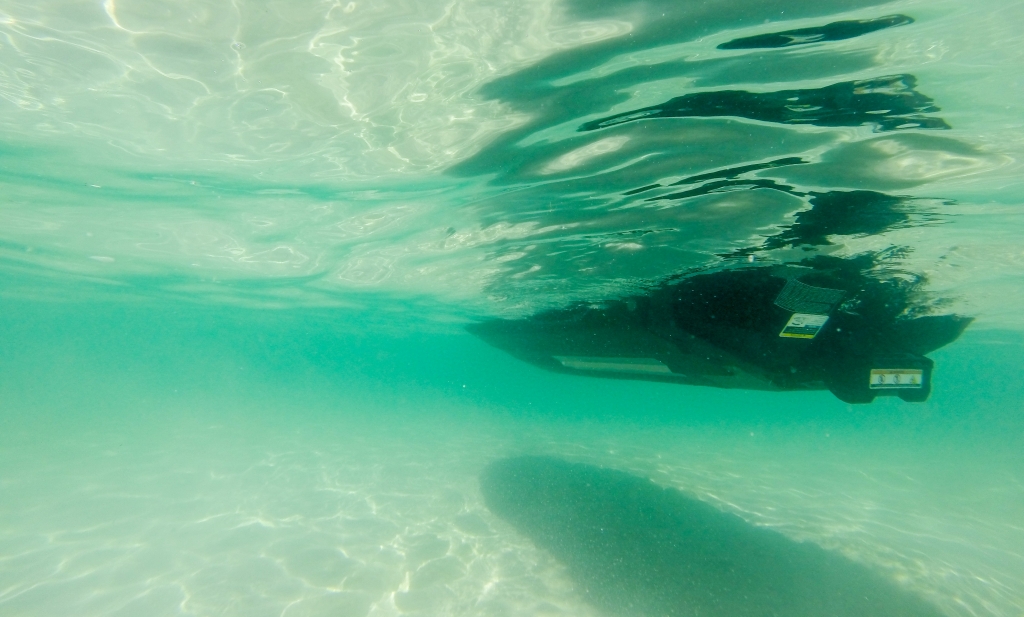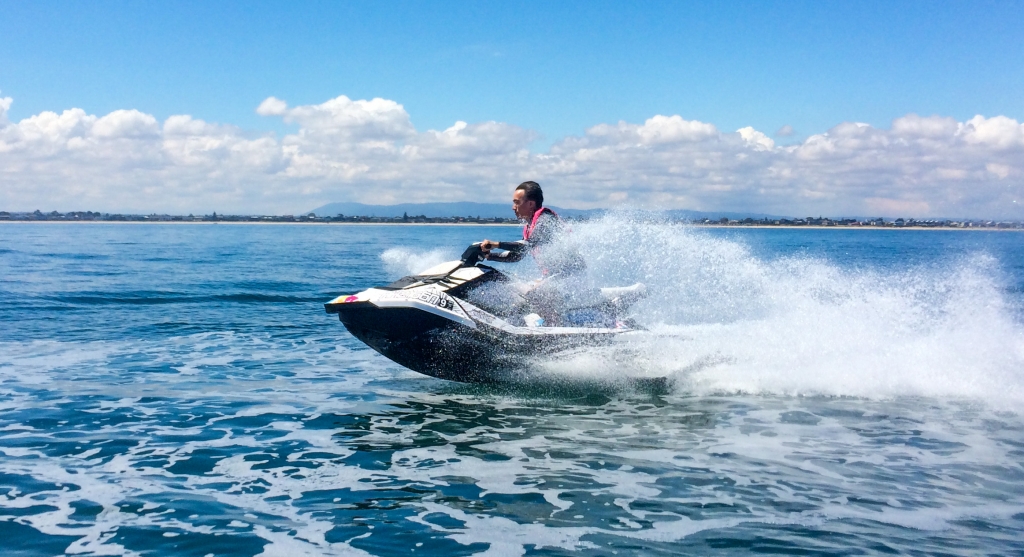 What it gains in acceleration it loses slightly in top speed. I peaked at about 80km/h (50mph) whereas the bigger ones can do 100km/h (65mph). Of course unless you're racing jetskis, your arms and legs will fatigue out much sooner than the jetski.
The engine is also more economical, using less unleaded petrol than the bigger models going the same distance. It takes about $40 to fill up a full tank and I only used half a tank for roughly 3 hours of riding.
Unfortunately something's going to give with compact size and comfort isn't a strong point of the Spark. Whereas you'll find wide cushioned seats on larger jetskis and even active suspension to soften out the bumps, the slimmer and firmer seat on the Spark makes rough waves and landing those high jumps a lot tougher on the bottom. That is if going slower isn't your thing.
The Spark also comes in 2-seat and 3-seat models that vary slightly in length (I tested the 3-seat). Even though you could fit 2 full-size adults on the 3-seater, it's not the most comfortable ride for the passenger at speed. The Spark is most fun with just one.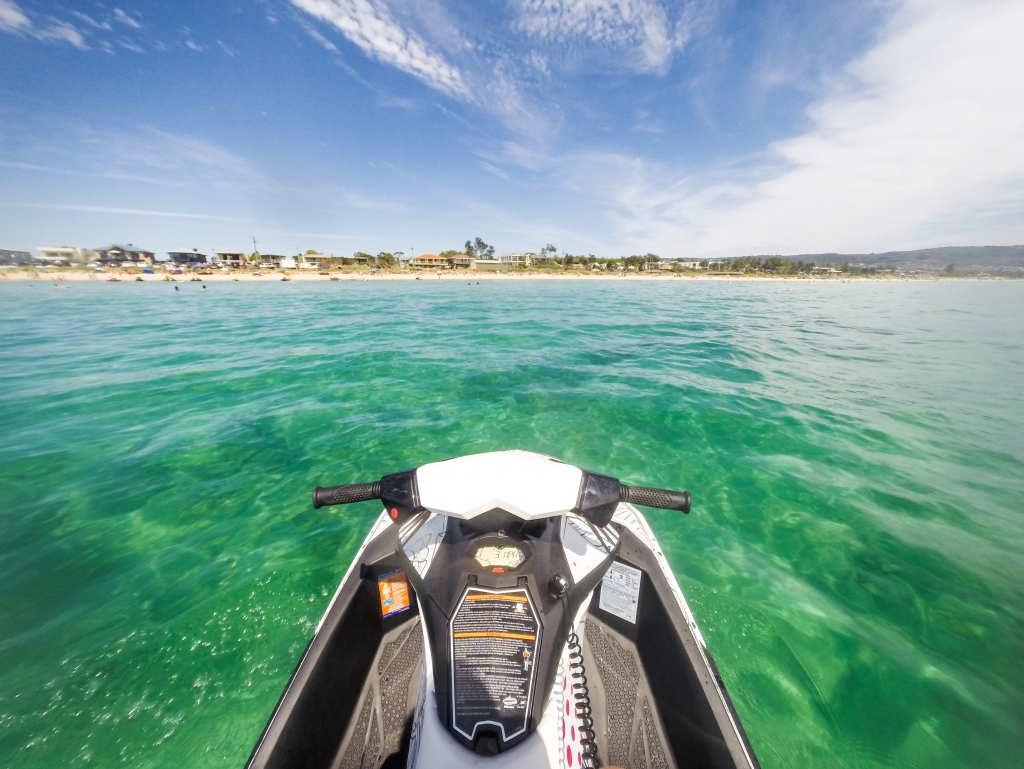 Sea-Doo has also made available the latest jetski technologies in the Spark: fly-by-wire throttle control, GPS speedo, closed loop cooling. The most important of which is Sea-Doo's intelligent brake and reverse (iBR).
By a simple squeeze of the brake lever on the left handlebar, you can come to a dead stop from top speed in about 2 seconds. What's a safety feature is also quite fun – the G-force from 80km/h to 0 on water makes a bit of a splash. The same function also allows you to reverse making it as easy to maneuver as a tiny car, super convenient for docking at the boat ramp.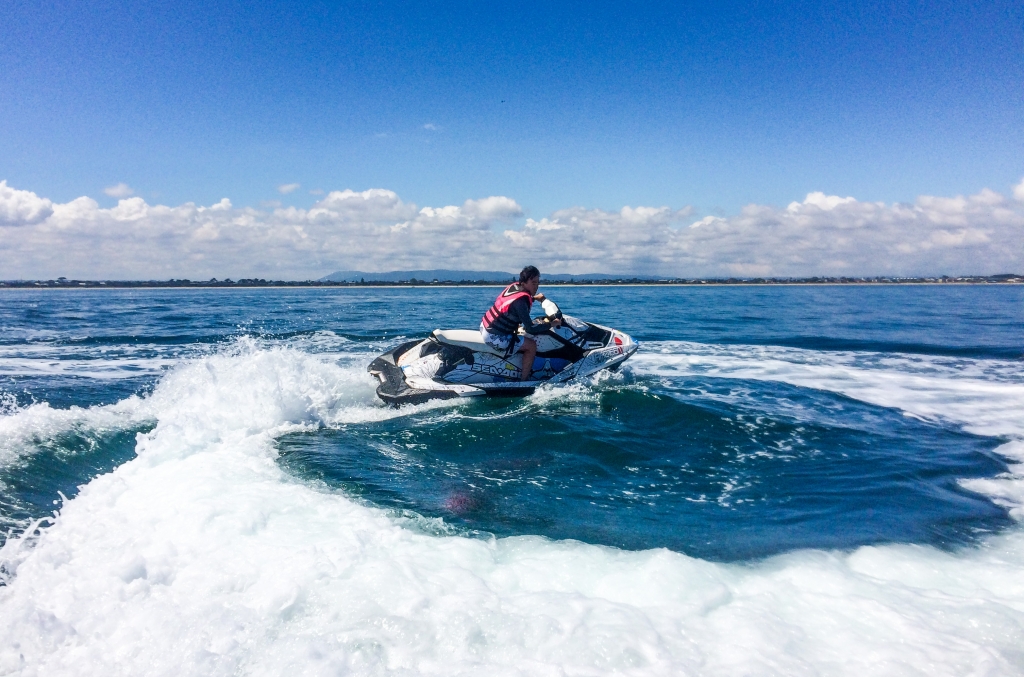 Speaking of maneuverability, the Spark's agility is hard to beat. Using the Sports throttle mode, you can make turns so sharp and accelerate so quickly that you can quite easily throw yourself off if you're not gripping firmly. And in the event you do fall off, the Spark clip-on key will detach and automatically turn the engine off.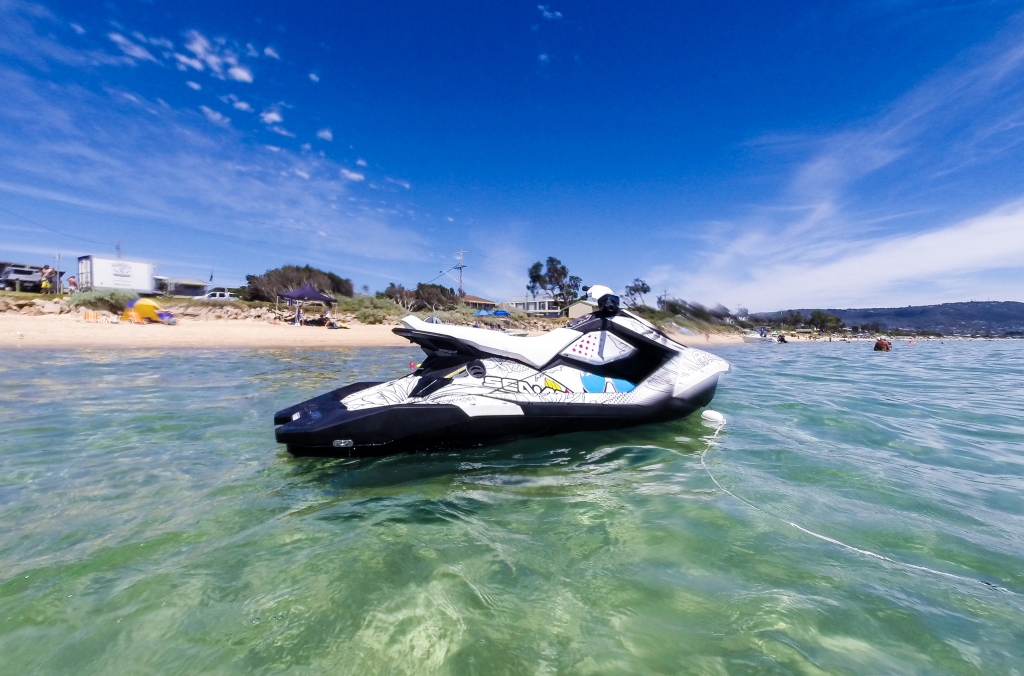 Simply put, riding a jetski is some of the most exhilarating fun I've ever had. With the Sea-Doo Spark, it's now more affordable than ever to own one. Starting at a base price of AUD$7,850 going up to about AUD$10,000 if you add the higher-performance engine and brake system (a must in my opinion), it's a great little toy for any revheads on water and now more affordable than ever.
A lot of water was splashed in the making of this review.