Drones/quadcopters are like the perfect synergy of my love for photography and technology. I treated myself to a DJI Phantom 3 Professional and it is easily one of the best gadgets I've owned for a long time (sorry Google Glass and Apple Watch).
Recent generations of quadcopters (people don't really like the word drones) have made flying so much simpler and safer so. Combined with the advancements in GPS, sensors, smartphones and lithium ion batteries, it has become far more accessible than the remote controlled planes and helicopters of decades past.
The DJI Phantom is one of the more popular brands of quadcopters for photography purposes, the other being the Parrot Bebop but its fixed camera frame without a gimbal severely limits its photographic potential.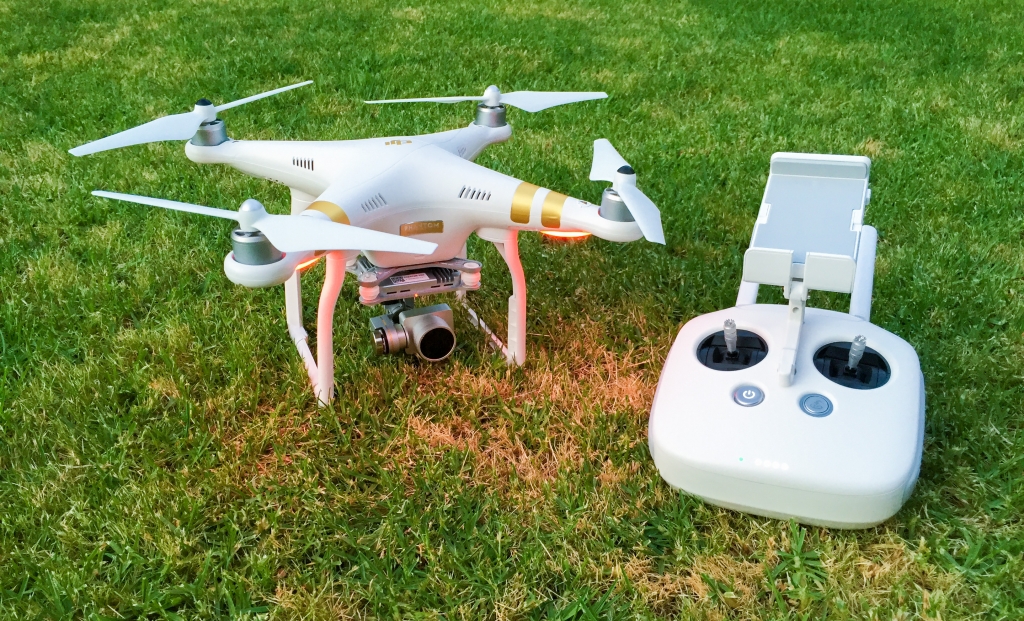 Out of the box, the Phantom 3 Professional is not much wider or heavier than most laptops (at about 1.2kg). But don't let its size fool you, this thing can fly fast and high with almost perfect levelling stability (of course the racing drones are more agile).
There is a bit of a learning curve to get comfortable with the control layout, various special commands, calibration and startup procedures (which performed incorrectly could cause the craft to drop out of the sky), but nothing any tech savvy user shouldn't be able to figure out in a day.
From ground level, it can reach the maximum 400ft/120m altitude (for hobby operators in Australian controlled airspace) in less 30 seconds. While it's in the air, it remained pretty much on the spot with winds of around 20km/h, if you don't touch a thing.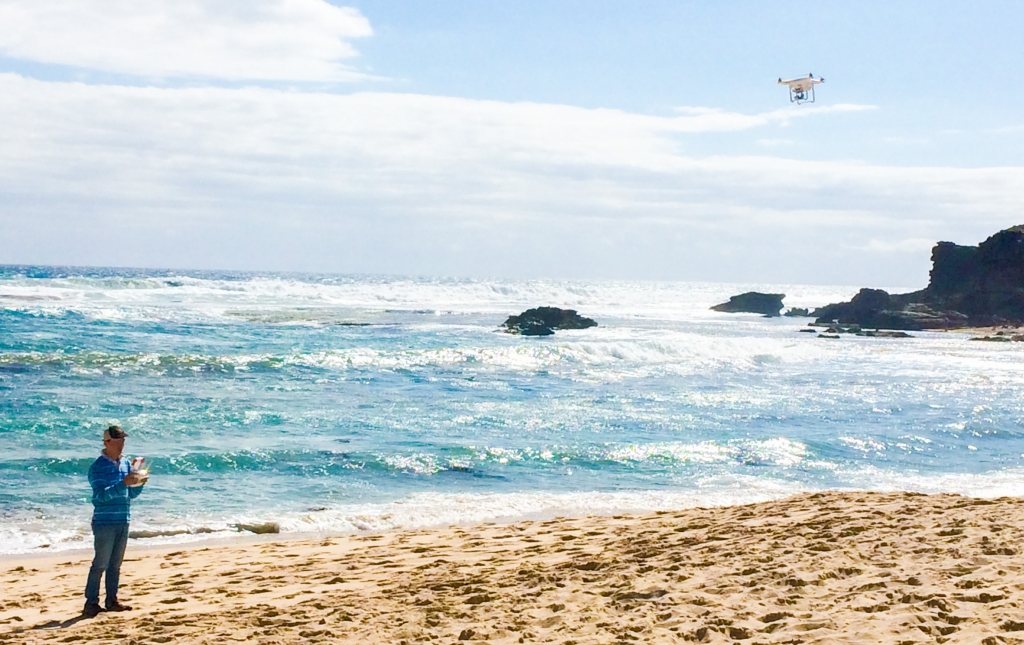 Four motors and blades produce a surprising amount of thrust that lets you maneuver it any direction with so much acceleration that I had to manually reduce the remote control's sensitivity for more practical videos.
Up close, it's definitely not discreet. Not only does it audibly make many loud beeps during its systems initialisation but when the blades are spinning, it sounds like a hovering hairdryer. However at a distance of about 30 meters (which is the recommended safe distance from other people and property in Australia), it is only subtly noticeable.
Of course with great power comes with even greater battery demands. I was able to get around 20 minutes of flying time on each battery which includes the roughly 5 minutes of safety buffer for return-to-home which is a safety function that can automatically fly the craft back to the takeoff position at critical battery levels. A second battery is pretty much required for any practical uses.
Controlling the quadcopter is a remote control that is remarkably efficient at 2.4ghz wireless transmissions over considerable distances. I was able to control and see the live video feed over 1km line-of-sight (the spec distance is up to 5km in FCC mode).
It connects to an iPhone or Android over USB cable to present the video feed along with telemetry data with the dedicated DJI app. Although the craft can technically be piloted without the app, there's a lot of useful information and functionality that makes it pretty much essential.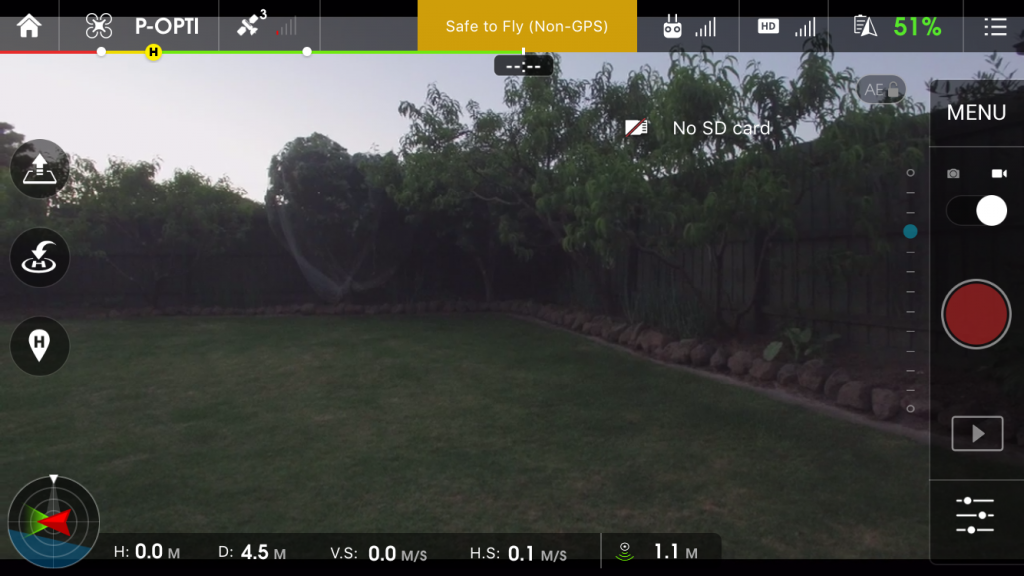 The app is also an enabler for some advanced "intelligent" flight modes which can semi-autonomously control the craft for some common maneuvers such as following the operator, circling a point and flying to defined waypoints.
There are also third party apps enabled by the SDK that provide even more refine semi-autonomous functions such as focusing the camera on a point while having full flight controls. The two most popular apps (Autopilot and Airnest) are two of the most expensive apps I've ever bought.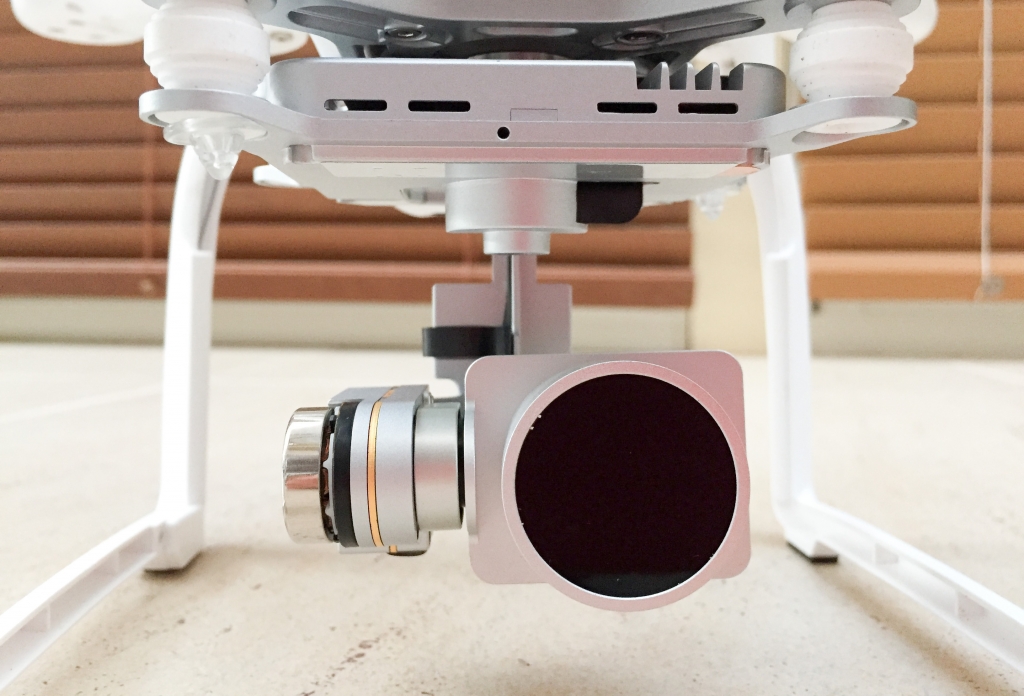 Of course, the hallmark feature of the Phantom 3 Professional is the built-in 4K-video camera and gimbal which produces awe-inspiring 12MP photos with very little effort. It outputs 60Mbit bitrate UHD (4096×2160) at 24/25fps, 4K (3840×2160) at 24/25/30fps and 1080p at up to 60fps.
The camera on this system is actually the same camera DJI has on their professional-grade Inspire 1 quadcopter at 3x the price (the biggest difference is that the Inspire 1 has retractable feet so the camera can rotate freely, whereas the Phantom 3 must rotate the craft). It also captures in DNG RAW still format and LOG-color videos for professional color grading which takes some time and effort to post-process, but the results are worth it.
Take a look at these photos and video I captured last weekend: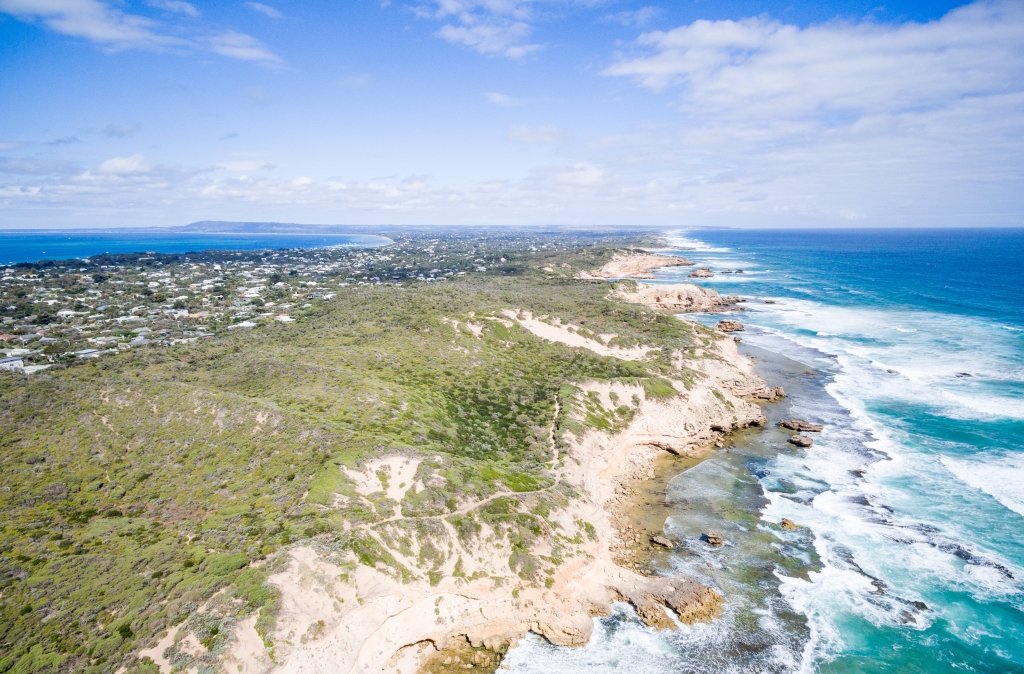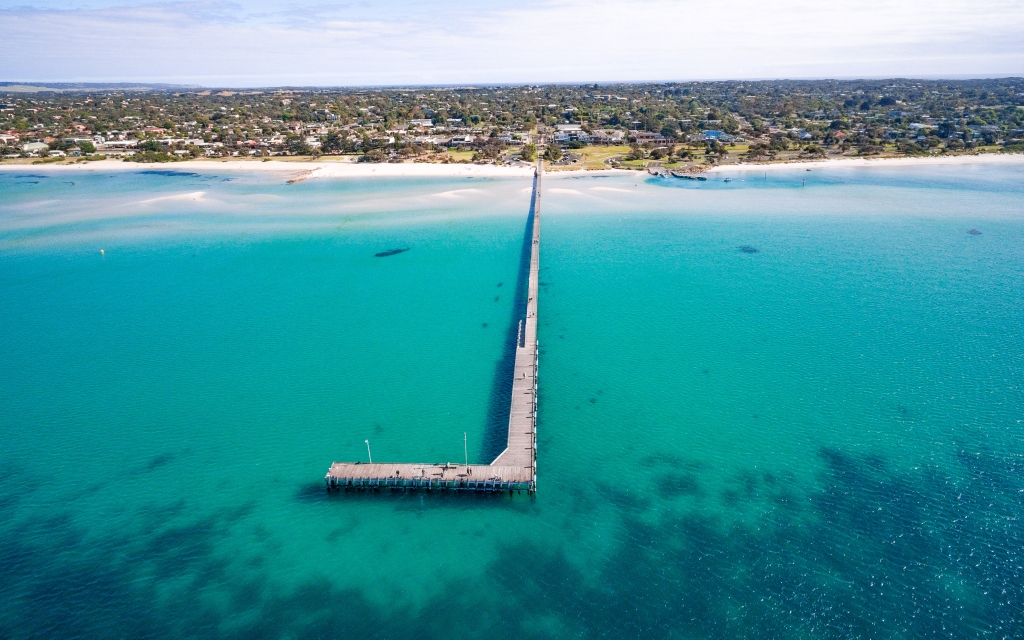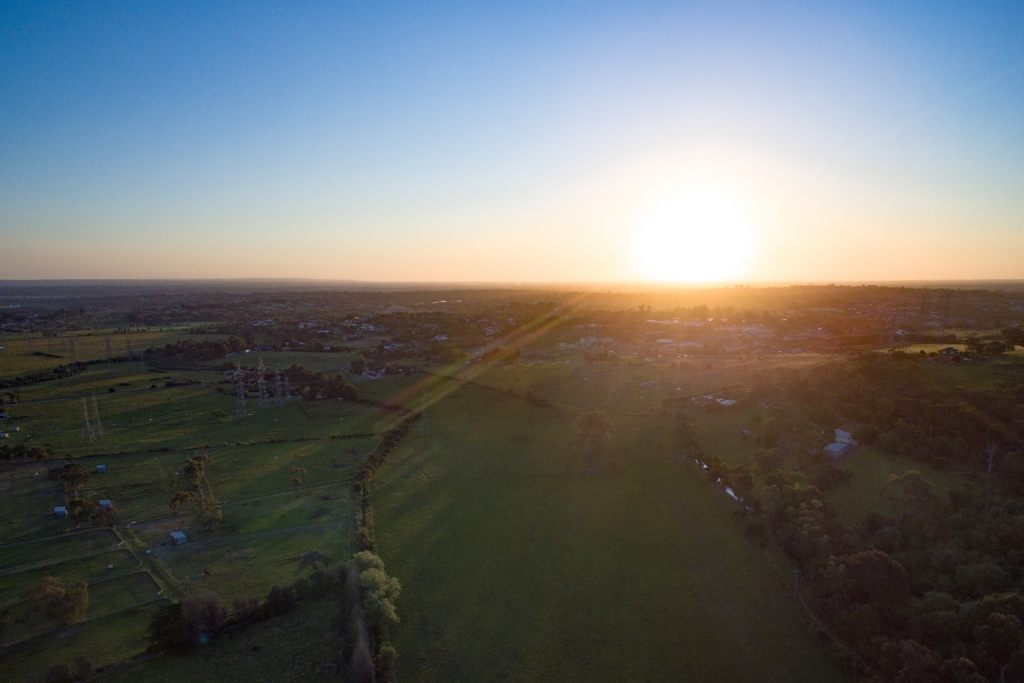 Unfortunately, like the GoPro, the camera has a fixed aperture lens which means the shutter speed can get ridiculously high on a bright and sunny day so a neutral-density filter is required to capture smoother cinematic-like video.
When it comes to the actual flying, the rules are a lot harder to understand than the controls. As one of my trained pilot friends joked, 90% of pilot discussions is about the regulations and only 10% is about flying.
Of course it doesn't help that silly people have done dangerous things with remotely controlled aircrafts of all shapes and sizes, now there's some pretty easy to understand guidelines in most countries now surrounding recreational unmanned aircrafts. However there's still quite a bit open to interpretation, which is why you have to dig deeper into the actual laws and regulations.
I've already spent half a dozen nights reading and re-reading the Civil Aviation Safety Regulations Part 101, emailing the Civil Aviation authority for clarifications, and researching airspace and airport maps and I've only begun to understand the actual regulations in place for what is and is not allowed which is quite a bit more explicit and complete than the generalised guidelines. I would highly recommend anyone who is looking to fly in Australia to do the same.
The industry has also been pretty good at proactively adding safety features and limitations to its products to prevent dangerous and illegal activities. I expect the next generation of quadcopters to adopt many more sensors for obstacle avoidance so that even user-caused accidents like flying into people, property and objects can be prevented.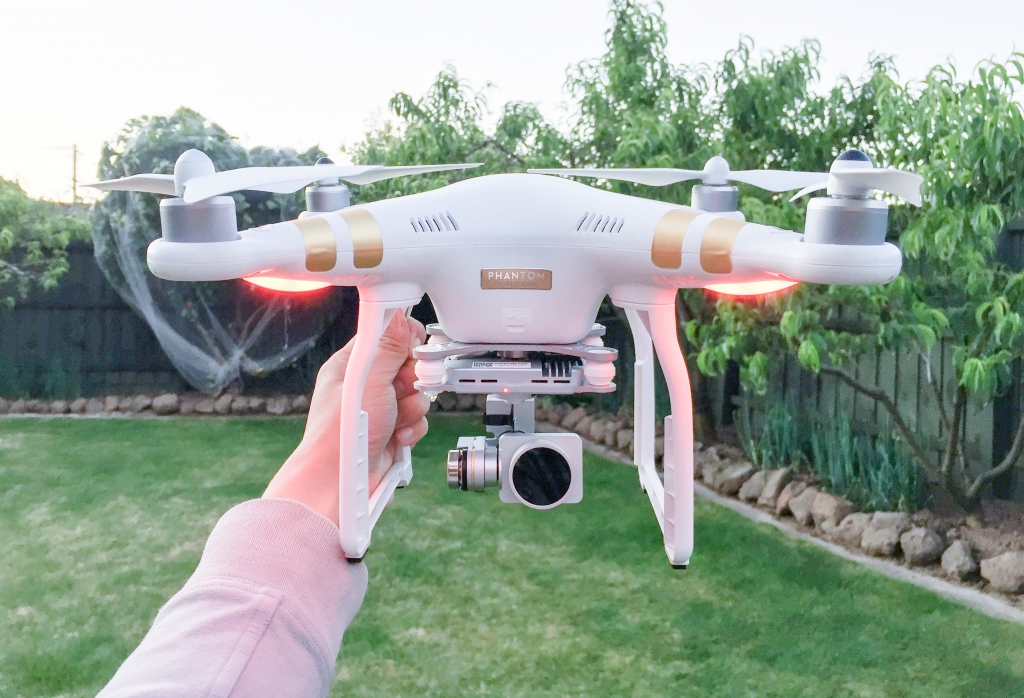 If you're somewhat serious about photography, then I highly recommend the DJI Phantom 3 Professional as a treat for the holidays. It beats the hell out of a selfie stick. Not only is it fun and simple to fly, it captures professional-grade photos and videos with very little effort. And like prosumer photography, prepare to spend a lot of money on accessories.