Here's several Windows Vista screencasts focusing on various important new features: Aero Glass, file management, guided help, tablet PC functionality, sidebar, improved search indexing and Media Center. These are just a taste of some of the new features you will find in Windows Vista. These screencast was done in quite a hurry, so I apologise for the lack of depth and variety, had a bit more time so there's a bit of variety now.
These were all recorded on the Toshiba Portege M400 tablet PC. You might notice the resolution is quite low at 1024×768, but it wouldn't record fluidly at the native resolution of 1400×1050. Encoded to Quicktime H.264 format.
Added: Windows Sidebar and Search and Media Center videos!

Windows Aero Glass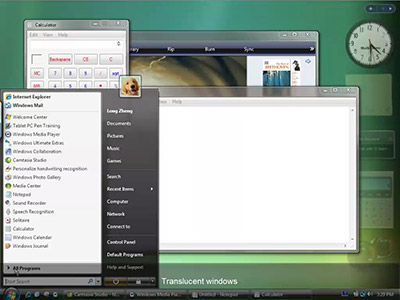 Click image to view video
This looks at the key aspects of Aero Glass: windows translucency – which helps reduce Windows clutter and orients attention towards application content, live previewing – ability to manage windows with the help of an actual preview of the window content, and general performance and fidelity enhancements.
File copying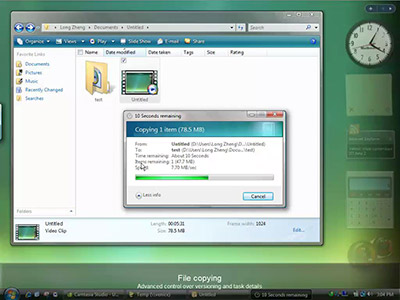 Click image to view video
Managing multiple versions of the same file is no longer guesswork, with clear indications of the differences between two file variations including a live preview, document size and attributed dates and time.
Guided help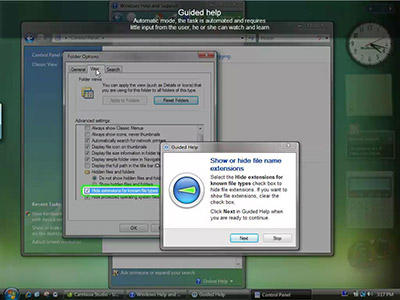 Click image to view video
There are two major improvements in this area. Help is no longer for the inexperienced. And help is no longer long pages of text. Not only if help going to offer support to the computer novice, it also offers advanced tips and tricks that caters to all users. Guided help introduces interactivity and assistance to the knowledge-base, kind of like having a virtual wiz-kid, visual cues will assist users in completing many help tasks. Interestingly, if you notice the arrow in the 'compass' always points to where you need to look at. Also the window moves around pretty fluidly placing itself around the focused area.
Tablet PC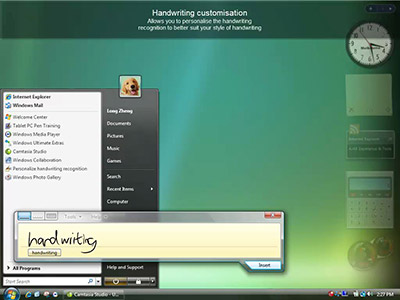 Click image to view video
There are a wide range of enhancements to the tablet experience in Vista. From better navigation to pen flicks, personalisations handwriting recognition and an improved tablet input panel.
Windows Sidebar
Vista Search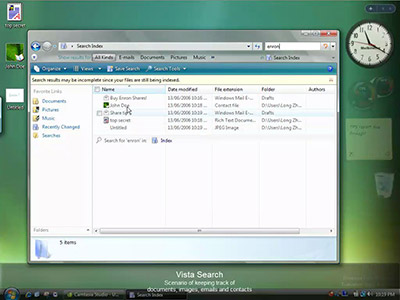 Click image to view video
A common-day scenario of how an information slave worker can utilise Vista search to improve productivity.
Media Center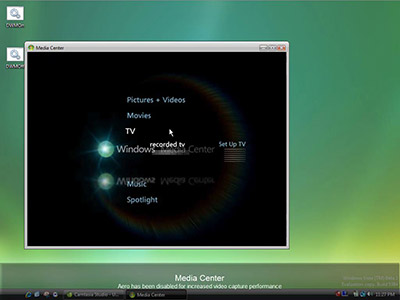 Click image to view video
Note: The Aero Glass UI has been disabled as it causes problems when the video recorder was in use with Media Center. In actual use, Aero Glass + Media Center is very fluid and does not have any issues.
There's a lot of undocumented but exciting new features in Windows Vista that puts up a lot of competition towards OS X and Linux. Anyone that says Vista is only XP with a new skin should not only read reviews or view screenshots, but install it and check it out for themselves.
Also check out


Watch additional screencasts of Windows Update, Vista games, parental controls and date/time management in the part 2 of Vista screencasts.


Be sure to also check out the Office Word 2007 screencast!