New taskbar style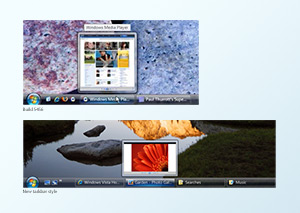 Image: (Top: Winsupersite) (Bottom: Microsoft Design)
The new taskbar is a thinner and has a far more transparent background. The application buttons are thinner and wider, with a faint white border. The 'hover' state sports a trendy blue gradient button that reminds me of the new Vista Media Center style, also the Live Preview no longer reports the name of the application on top. Overall, a subtle change over the current design, but makes the taskbar more aesthetically pleasing and cleaner. Also on a side note, there are two new icons on in the Quick Launch bar, Show Desktop (left) and Flip 3D (right).
New button styles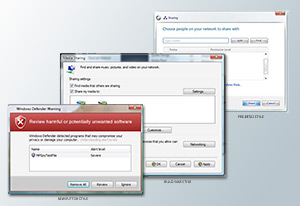 Image: (Left: Microsoft Vista) (Middle: Winsupersite)
It has a softer border with some outer shadows, as well as a lighter gradient on the back. The default select state has a cool blue inner glow. It is another subtle change, but makes the buttons far more attractive than before.
Updated start menu style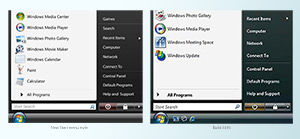 Image: (Left: Microsoft Design) (Right: Winsupersite)
The differences here is pretty big. The text is a lot smaller, thus allowing them to fit more into less space, as seen on the right. Also the search bar is thinner with a dropdown-enabled search icon. The power icon has been changed, and background changed to red. Also, various application's icons has been updated.
New Office 2007 icons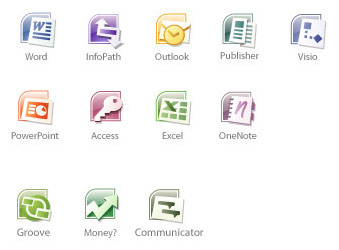 Image: (Microsoft Design)
Color-coded glossy icons with a curved edge on the top left, featuring fairly recognizable icons for each of the products. A nice move away from the big square we have today.
If this is a sign of whats to come in Vista RC1, then I'm extremely enthusiastic about how polished it may be!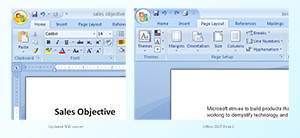 Also check out: Updated Office 'north-west' corner UI.