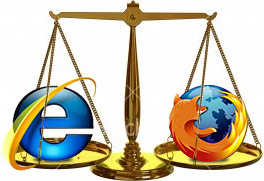 I think I have the answer to the question of life. "Which browser is the best?" The people have asked for a truly unbiased and objective review. And I'm here to serve them one.
After extensive testing in my specially design laboratory, performing statistical analysis with supercomputers and extremely white-haired scientists, and plotting mind-blowing 3D pie charts with multi-sampled anti-aliasing and anisotropic filtering, I have concluded the best browser in the world is,
The browser you're using without Javascript on some operating system I can't detect
Congratulations on your superiority using the best web browser existing today.