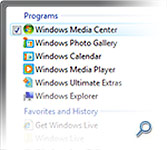 Windows Vista's Start menu search is a godsend. Even though the only thing that has changed is the introduction of a search box, it revolutionizes the way people will use the Start menu. But I've always wondered, how does the results get ranked? The results I'm looking for is nearly always selected, if not a few clicks away.
Are there Oompa-Loompas in the background keeping a track of my favorite applications? Is there a WiFi mind-reading technology built into Vista? Apparently it's much more simpler than I thought, as this (very loud) patent application "OPERATING SYSTEM PROGRAM LAUNCH MENU SEARCH" by David Matthews, Charles Stabb and Matthew Lerner shows.
Like something out of science fiction, the Start menu search uses a complex scientific method called sorting, to display results from the most relevant to least relevant. The sorting algorithm is described on page 11 as follows.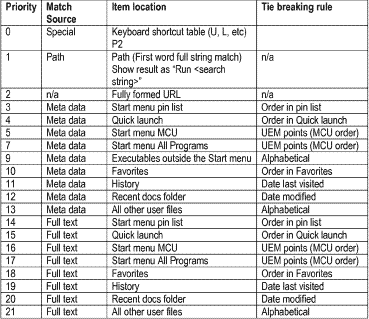 Who knows what happened to rule 6 or 8, but these 20 simple rules make up one of the most simple and productive features in Windows Vista. Once you've used it, you'll never want to go back.
Looking through the document, paragraph 108 provides an interesting insight into the future of this search box.
According to an illustrative aspect of the invention, (the) search box may be placed outside the Start menu, e.g., in (the) taskbar, in a sidebar, or floating on the desktop, and provide a mechanism to locate programs, files, and other items without navigating through Start menu. Search results and auto-complete results may be displayed in a resizable or nonresizable pop-up window presented above the search box. Upon selection of any search result, the selected item is launched and the pop-up window is removed.