I saw this banner on OSnews.com and I thought it was interesting.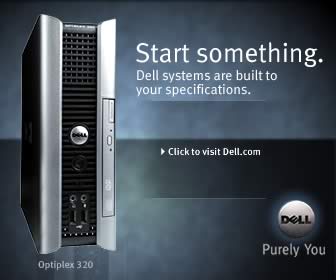 It feels like if it was just made for this site. Dell? I've got ad-space. Let's "start something" 😛
Update: I feel compelled to give some insight into my blog's name, "istartedsomething". The idea actually originated from Microsoft, with a design competition called "Start Something PC". It aimed to reinvent the way people think and feel about PCs through industrial design. I'm not too sure if it has picked up pace since it's 2005 launch, but the $125,000 prize-pool of might be inviting to students and designers around the world. Have a look at the 2005's winning designs, one of which was blatantly copied by ASUS.
Coincidentally soon after, Microsoft announced "Start something", the name of a global print and TV advertising campaign aimed at promoting Windows XP.