Microsoft showed off this teaser video at CES 2007 for the new range of Windows Vista inspired and certified PCs during Bill Gates' keynote. It's one of those standard marketing videos with spinning laptops and flying buzzwords, but I can't help noticing the similarities between it and the Apple Mac OSX 'Welcome' video.
Even though the text animation and music may be similar, I still believe both videos are equally cool in its own unique ways.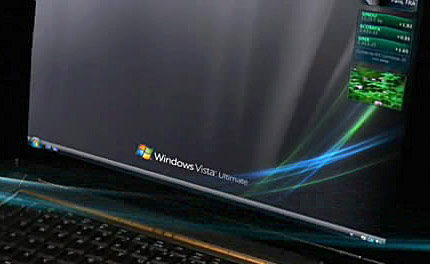 Speaking of cool, here's a neat black "Windows Vista Ultimate" wallpaper I spotted during the video on the ASUS Lamborghini laptop's screen. It has a green and blue flare set against a black aurora background which also happens to be the same design as the retail packaging box. I wonder where you can get it.