Edit: I've edited this post because I don't want to send out the wrong message. It's a cool gift from AMD and I appreciate their efforts and concern. I am keeping the bag because you can never have enough bags.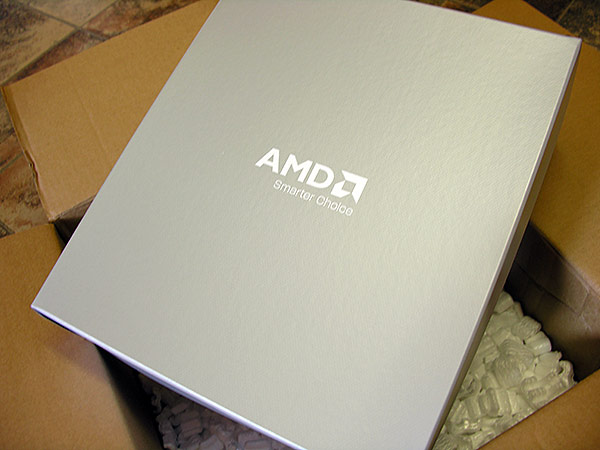 AMD really likes sending gifts this holiday season. Bloggers would agree. 😉 This is the box that I couldn't get before I left for CES, I was only able to pick it up today. I had no idea what was coming. A processor-in-a-(very big) box?
Someone at the post office decided to use my box as the whiteboard.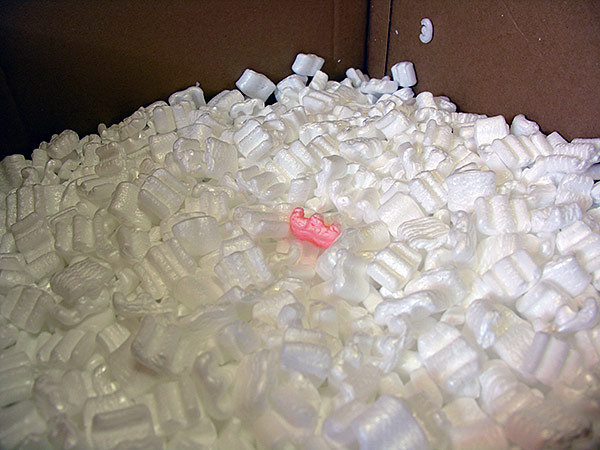 A pool of white fluff, then this. Genetically modified foam peanuts?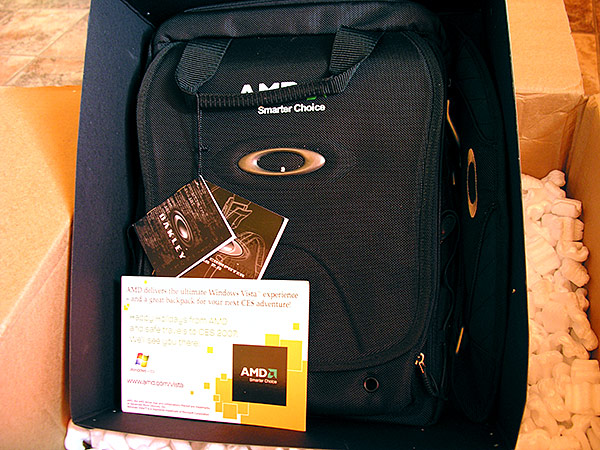 *drums roll* A Vertical Computer Bag 2.0 by Oakley! The 2.0 phenomena has hit the hand-luggage world. It's worth $90 actually, so the name is nothing to complain about. Apparently it is also shielded with tin-foil to prevent the Intel from stealing trade-secrets over Bluetooth.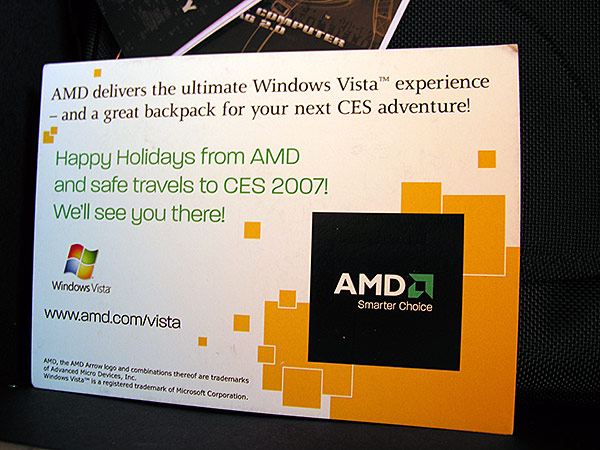 I'll see you there too! Oh wait, I already saw you there.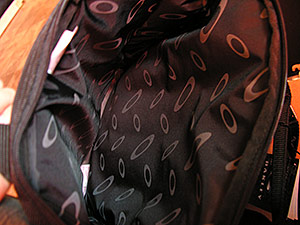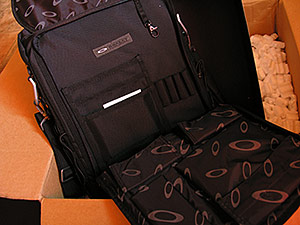 I looked everywhere for a free AMD Athlon 64 FX chip. But I was out of luck. Nothing. 🙁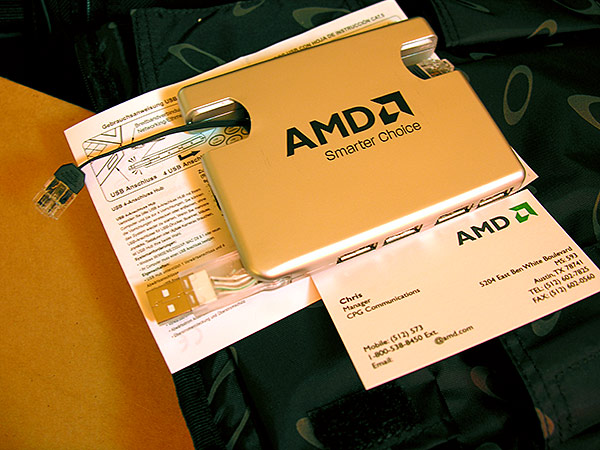 Then there was this cool little gadget. A portable 4-port USB hub with a CAT5 ethernet extender, as well as someone's business card. Maybe Loki is actually Chris in disguise?
Thanks AMD. 🙂 The journey continues. 😀