Window cleaners in Melbourne rejoice today as AppleInsider posted an exclusive report on Apple's plans to open a flagship retail store in Melbourne Australia. The first in Melbourne and second in Australia. The inner-city suburb of South Yarra is actually 5 kilometers away from the CBD (central business district) and is famous for high-class shopping, restaurants and entertainment.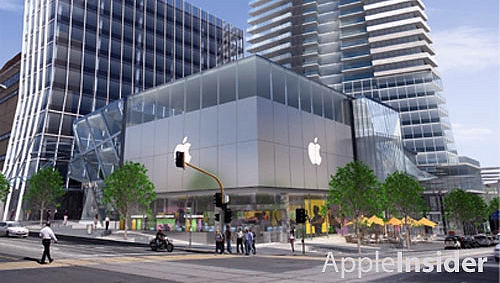 Why might have Apple chose to build there you might ask? As it turns out, across the road is the former Melbourne office of Microsoft Australia on Level 9 in the Como Office Tower.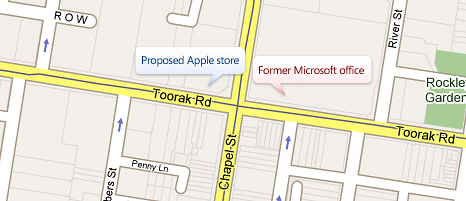 Since last November, Microsoft has moved to its new offices at Freshwater Place in the CBD. Coincidence?