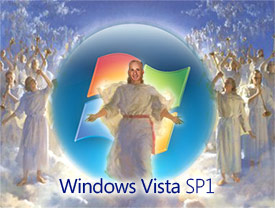 Microsoft Downloads can never keep a good secret, always spilling the beans no matter how many times you point at it (keep it up team!). After all the lies Microsoft had to endure to keep Windows Vista Service Pack 1 (otherwise known as the Second Coming) a forbidden secret, it has been officially confirmed (again) by no other than Microsoft itself. Take that Sinofsky.
A download published only a few hours ago, "Windows Automated Installation Kit Documentation (Windows Server code named "Longhorn" & Windows Vista SP1 Beta 3)", clearly describes the existence of SP1 not only once, but twice. Here's proof, just in case it is taken down just as fast as it was published.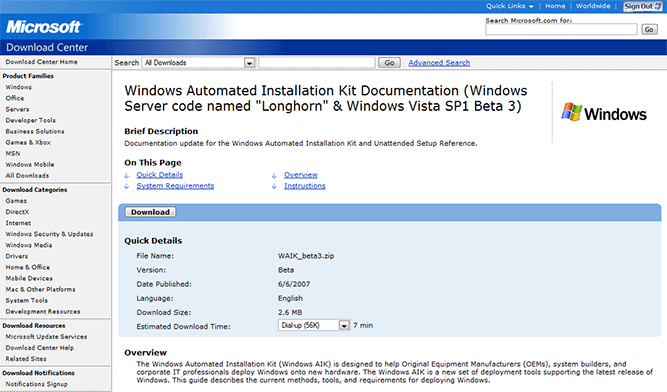 However don't let the "Beta 3" fool you, SP1 is not in Beta 3. The correct name for the download should be, "Windows Automated Installation Kit Documentation (… Windows Vista SP1) Beta 3" to indicate this is the third beta for the WAIK documentation.
Interestingly enough the Word document has a publish date of February 2007. It could be mislabeled, or it indicates SP1 has been in long in development hiding under our radars – although to no surprise.
Looking through the documentation itself presents no new information which might suggest what features SP1 will bring if any. At least for unattended installs, SP1 seems to be much like if not exactly the same as the current version.
Update: I don't read WinBeta, but they deserve some credit for finding this first.