Somewhere in the list of features 'cut' from Longhorn lies Cariadings – a decorative font that was suppose to ship with Longhorn as the next-generation dingbats. Probably because it's only a font, and a font you can't read either, no one really paid any attention to its sudden disappearance compared to whatever that WinFS thing was. Except me of course.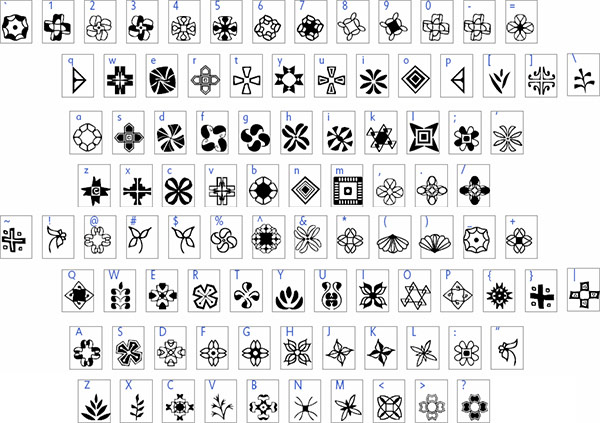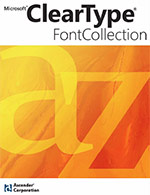 Besides the trademark and patents, all other evidence of Cariadings, the little if any, has been destroyed. Which strikes me as extremely odd since now it appears that Ascender, a company which develops and licenses typefaces has started selling Cariadings together with the rest of the Microsoft ClearType Font Collection. Why didn't Microsoft ship Cariadings with Windows Vista? Who knows and it's obviously not going to change.
Designed by Microsoft's Geraldine Wade, "Cariadings is a decorative symbol font based on simple lines, symmetry and reference to nature. The images are intended as typographic ornaments that can be used as watermarks, border enhancements or icons."
For $20, you can now buy license Cariadings to get in on a piece of the ornaments and symbols action. The license allows you to use it on up to 5 computers, yeah, like that's stopped anyone. No details on whether or not this is a royalty-free license – allowing creatives to use the fonts in their work without paying for per eye-ball royalties, potential buyers will have to contact Ascender themselves.
If you're in a spending mood, you can also buy the entire ClearType collection for $299 if you really love fonts, and I mean really love fonts. Cause I heard, although just an unconfirmed rumor, you can find them in the "C:\Windows\Fonts\" folder. Keep it quiet, just a secret between us okay?
Thanks to Simon from the Microsoft Typography team for the heads up.