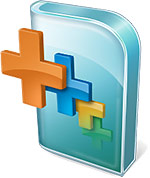 It only took a dozen or so blogs and high-profile websites to force the Windows Ultimate team into communicating with its customers, so you could say we were off to a bad start. The Ultimate Team finally broke their 3-month silence today to say a whole lot about nothing. There's a great explanation and translation of what was said by the Ultimate Team by mstefan on the Channel9 forums which I'll quote.
That's classic "say nothing" corpspeak. A lot of words which convey very little information.

"We would like to announce that we are announcing the announcement of these features that we have previously announced, and are intending to deliver this announcement of these new feature announcements once the announcement meets the highest quality of the announcements that we know that you have come to require of us. We strongly believe that we should only announce those announcements of features which have been throughly tested and you can be assured that our announcements will be announced at the earliest possible date. You can expect another announcement to this effect in two months. Thank you."
Ironically this brings back memories of a joke in Steve Jobs' and Bill Gates' interview at the D Conference. Steve quotes the former Apple CEO of saying something along the lines of Apple after Steve had left was a sinking ship with a hole at the bottom, and his job was to only point it in the right direction.
I can't help imagine Ultimate Extras as that sinking ship. Communicating, like what has been done today is certainly the right direction. But are we moving anywhere? We've got a deadline for some existing betas to be finalized together with some really long-term goals. The vibe I'm getting is that we're not going anywhere fast, just drifting along with the flow.
But there's more to this announcement than meets the eye. There's a new face in town – who is Barry Goffe? And why has the original team pictures and profiles been removed?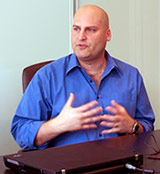 Barry Goffe who's now claiming the title of Director for the Windows Vista Ultimate group may have risen up through the old ranks of Product Manager, and is believed to have taken over control of the whole project. As a Microsoft veteran who's carried numerous titles, whether or not this is a new role or purely a subset of his existing role as Director of Windows Product Management is not year clear. Barry was part of the team that defined and mapped out the SKU lineup for Windows Vista so it is not surprising he's somehow responsible for Ultimate, one of the SKUs. Having gave numerous interviews in the past, it's a good sign things might become more transparent with Barry than the previous leadership who failed to give any interviews as far as I can remember.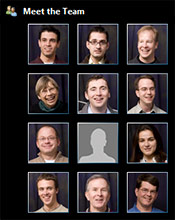 A few people have also noted another change to the Ultimate website – all traces of the previous leadership team has been removed. I must admit they did a pretty good job, unfortunately for them they can't remove history. Archive.org's history to be exact. A total of 14 posts including the profiles of most of the former team members have now been removed along with their profile pictures. Why? The only plausible explanation is that these people have been abducted by aliens and the aliens didn't want anyone to notice so they hacked the website and removed all traces of their lives. A theory yet to be challenged.
Today something happened that should have happened a long time ago. If things continue to happen over the next few weeks or months, then they might deserve a second chance, although under even more scrutiny.