Up to only a few days ago, the combination of a NVIDIA chipset, SATA hard drive, Apple Quicktime Player and Windows Vista resulted in intolerable Quicktime videos playback from disk. Clearly something was wrong in one or the other, but neither company was going to accept the responsibility. After both NVIDIA and Apple had played their "not our fault" card for four painful months, finally NVIDIA has come out on top with new SATA drivers that appears to fix the issue for myself and other users too.
A few weeks ago I documented the horrible playback performance for Quicktime videos on Windows Vista with my NVIDIA/SATA system configuration. Not only did I have a hard time discovering the cause of the issue, there was also no apparent remedy. In each respective knowledge base, both companies stare at each other hoping the other could do something about. After several Quicktime updates later, clearly nothing was happening on Apple's side.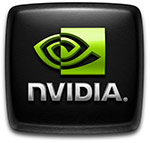 Out of the blue on the August 1, NVIDIA released a driver update for its SATA controller through Windows Update. It is however a recommended update so you'll have to enforce it manually. It updates the SATA driver to version 5.10.2600.995 (v9.95) dating 2/07/2007. This driver supercedes NVIDIA's own SATA driver available on the website of v9.92 at the time of writing. After a flawless install and reboot, it clearly fixed the issue for me and at least two others readers on this blog.
In the end, all it takes is a fix. Even now we still don't know who's fault it actually was, but from the perspective of a user we don't really care either. The software business is not shy of workarounds, for example it's even officially documented to write HTML hacks around stupid Internet Explorer 6 bugs. Arguably at the four month mark both companies deserve to be slapped, but NVIDIA has fixed the problem and that's all that matters.
Update: NVIDIA PR has kindly commented on the issue. "The SATA issue was a known bug and fixed in our drivers. The Apple iTunes and Vista issue was not related to us." Sounds like there's another iTunes issue besides Quicktime, bummer.
Update 2: For those of you who can't acquire the driver through Windows Update, a downloadable file is provided on the NVIDIA forums. Update 3: Or thanks to Rafael, from Windows Update directly itself.