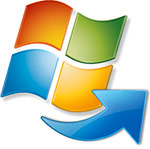 Windows Anytime Upgrade is an innovative service by Microsoft to help users upgrade to higher versions of Windows when they find the need to. It was, and still is, a great idea by offering an easy and cost-efficient method of upgrading at any time, removing some of the contemplation to initially purchasing any versions of Windows Vista, in doubt you might "grow out of it". Previously available only through purchase online, now it also comes in a box.
Initially, the program was restrictive because users could only purchase the upgrade online through one channel, Microsoft, limiting both availability and choice. But now it appears that "Upgrade Packs" you can touch and feel can be bought from many IT retailers. It doesn't seem like anyone took notice, but according to Amazon these have been available since May 1.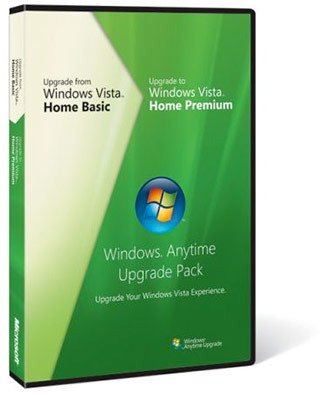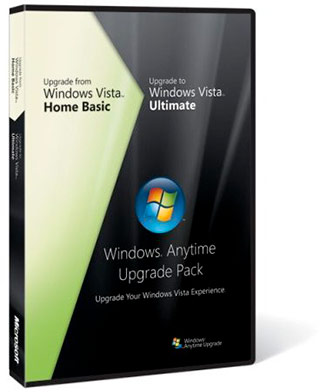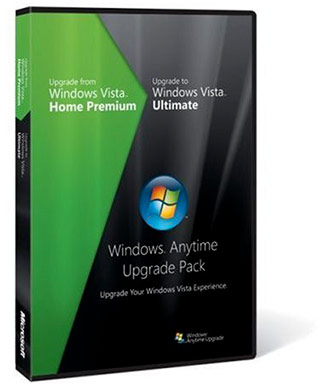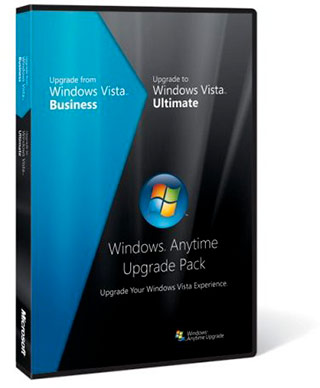 Apart from a pretty cool looking and informative packaging, it's not clear what these packs actually contain. This might be the "DVD media" which users can order for a nominal shipping fee when ordering online, but in that case how is the digital license key delivered? In the online version, a key is stored in the "Digital Locker". Maybe this version comes with a product key to type? Nevertheless, it's guaranteed to work.
If you're looking to upgrade your versions of Windows Vista, but don't have a credit card or simply aren't comfortable with buying software online without being able to hold on to the packaging, then consider buying one of these packs. The prices are extremely competitive, only 50c dearer than purchasing online – probably even cheaper than buying online and ordering the DVD. It also appears to be available just about anywhere. Except Australia, doh.