Correct me if I'm wrong but I think it's been at least two Windows releases since any new or updated Windows Media Player visualizations. Sure, what comes in the box are still visualizations by definition, but I couldn't consider any of them eye-candy. Recently, a new visualization pack made by two Microsoft employees in their spare time is worth checking out.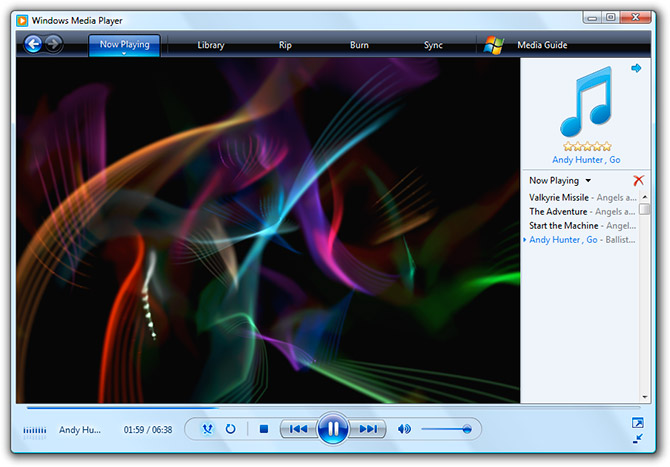 Stephen Coy, the designer of the Windows Vista screensavers and Tim Cowley, a software engineer on the Office team have come together to release a visualizations pack for Windows Media Player called "Psychedelia" two years in the making. But don't worry, no LSD drugs involved.
As a requirement to run these visualizations, you will need a graphics card that supports at least shader model 2.0 (most DirectX 9 graphics cards will), which might seem like a high requirement for visualizers, but how else are you suppose to create visual magic right?
Included in the single package are 7 visualizations with over 40 variations in total, including
Album Art 3D – 3D cubes with the album art of the song you're currently playing
Bubbles – inspired by the Bubbles Vista screensavers also featuring the album art
Distortion – distorts the album art in a 3D waveform
Hypnobloom – hypnotic checkered purple rings
Ribbons – inspired by the Mystify and Ribbons Vista screensavers (as seen above)
Gigertron 3D – 3D layered visualizer bars
up cuber – a pigment arrangement of 3D hexagon cubes
I've never been a big fan of visualizers before but I'm hooked onto "Ribbons". If you're looking for some awesome WMP visualizers or something to match your Vista screensavers, then give Psychedelia a try. It's a reasonably light download at 5MB but best of all it's free!