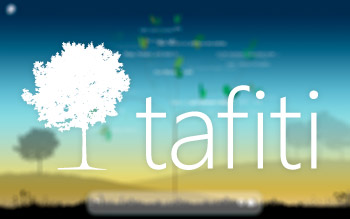 From bouquets to search engines, there's nothing the talented folks at Jackson Fish Market can't do, except maybe sell fish. Last week, in cooperation with their former employer Microsoft, they launched "Tafiti", a Silverlight-powered Windows Live Search interface with a twist.
Given it's Jackson Fish with Jenny Lam we're talking about here, there's no question it's an elegant experience inside out. But it's not all looks and no substance. Tafiti also incorporates a set of unique ideas including result clippings and "passive search" – a.k.a. tree view – the ability to explore search results without user interaction.
I had the wonderful opportunity to ask the Jackson Fish gang (Hillel, Walter and Jenny) a few questions. Of course they were busy as always, so we kept it reasonably short.
For how long have you worked on Tafiti? How long did you spending planning, designing and implementing?
We spent several months working on Tafiti… since around February. Planning, design, and implementation have been a progressive and iterative process with lots of folks participating.
Did Jackson Fish approach Microsoft or vice versa? What was the initial project concept?
Microsoft had the original concept of trying to see how the new user experience development capabilities of Silverlight could be applied to the search space to enhance the experience. They talked to us about helping them realize their vision.
What sort of tools did you use to design and develop Tafiti?
We used a variety of tools including working with tools from the
Expression suite
.
Does Tafiti use only public Windows Live Search APIs?
It does not.
What were the best features of Silverlight to work with?
There was a bunch, as an example, the graphics model was very understandable and easy to work with.
Did you encounter any major problem(s) with Silverlight and/or Microsoft's Live APIs? How did you work around those problems?
We're no strangers to building on platforms that are in development. While that can always be challenging, the Silverlight team really made it into an opportunity as not only was Silverlight quite solid already at the beginning of our development process, but when we ran into issues, or had suggestions they were super responsive and eager to get feedback from us as developers using their technology.
What was the decision behind the wood and paper styled design?
Tafiti was conceived as a specialized user interface to help with research. In that context the motif of the library spoke to us. We looked at a lot of imagery from amazing libraries all over the planet to get inspiration.
The user experience has some key elements from there including the index card from the library card catalog (notice the telltale hole where the spindle holds the cards in place in the drawer) as well as the motif of the card catalog drawer at the top of the results view. We weren't trying to be completely literal but we thought these elements added a library/research atmosphere to the experience.
We also felt the "tree of knowledge" was a powerful motif as ultimately the search engine contained pointers to huge amounts of useful information. That element felt coherent with the general library/research concept.
How did SectionSeven play a part in the development process?
We're a small company and rely on a network of talented folks to help out when we work on larger projects. SectionSeven does excellent design and development work. They were fundamental to the design and development of the tree view functionality, as well as great to work with.
Will Tafiti be maintained by Jackson Fish or Microsoft?
Right now we're helping maintain things, but there are other folks helping as well.
Finally, should we expect more Microsoft branded solutions and/or Silverlight-powered solutions in the future from Jackson Fish?
We're always happy to work with the folks at Microsoft. As for Silverlight, we're definitely big fans of the technology and I can definitely see us using it in the future.