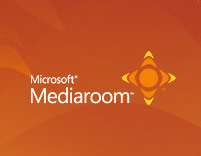 Microsoft's ingenious naming conventions has failed me miserably. A knowledgeable person has contacted me and corrected my prediction about what the Mediaroom Personal Server is. It is not, as "personal" might suggest, a consumer product. It is a development platform for third-parties to develop Mediaroom solutions with.
The server allows the full Mediaroom environment to be simulated for the purpose of third party development. Currently this product is only available to the content providers (ex. AT&T, BT), and third-party participation in the development program requires sponsorship by one of these customers making it quite an involved process. Which is why Microsoft's working on making this server available to more mainstream developers for developing on the Mediaroom platform.
But seriously, the Mediaroom people couldn't have picked a more misleading name. Wouldn't have "Mediaroom Development Server" worked so much better?