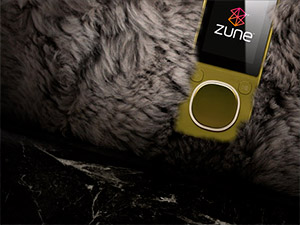 If animals eating each other or dancing pink bunnies aren't your thing, rest assured Microsoft also has a Zune V2 promotional video up its sleeve catered towards the more conservative amongst us.
Thanks to a tip from reader Sajith, Seattle's creative agency Digital Kitchen has worked with Microsoft to create what they call "Raw Deluxe" which they describe as "a product-driven video combining rich still photography and video to personify the raw-deluxe style of the Microsoft Zune".
As far as I know, this video was not designed for mass-media advertising but instead as a launch promo for Microsoft events. But I'm sure they won't mind if we took a peek.
[flv:zune_raw_deluxe.flv 512 384]
One of the things you might notice is how strikingly familiar is the background music and tone of the video to the stunning title sequence of the television series House M.D. But that's no coincidence. As it turns out the agency and one of its designers, Jake Sargeant, were responsible for both projects. Jake's portfolio also includes many of HP's "The computer is personal again" ads, which are considered some of the best in the industry.