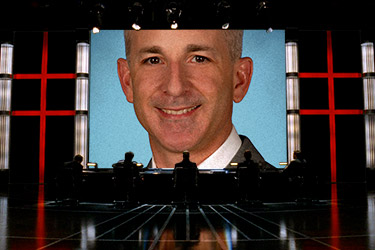 In response to a followup post by Steven Hodson at WinExtra regarding the recent job posting for "Director of Windows Disclosure", the man the legend Robert Scoble also weighs in his thoughts on Microsoft's changing attitude towards transparency.
Even though it's been a while since he was at Microsoft, I think his comment would still be an accurate insight into why things are becoming the way they are.
Plus, the world would stop spinning if I didn't put Sinofsky under the spotlight when opportunity arises.
This has the fingerprints of Steven Sinofsky all over it. The thing is that lots of Microsofties are jealous of the market success that Apple has gotten in recent years. So, they are working to emulate all pieces of Steve Jobs' PR machinery — especially the controlling PR part.

Problem is: Microsoft has no clue why Steve Jobs is so successful. So, a silence campaign on Microsoft's behalf will not provide the same results as it did at Apple. That won't stop them from trying, though. It's too bad because Microsoft could use its ability to be open and transparent against Apple. Especially as Apple's shine starts to tarnish a bit (as it already is among people I hang out with).

One reason that Microsoft won't be as successful: internal differences. At Apple everything is compartmentalized. At Microsoft my key card worked across the campus. At Apple your keycard will only work for your building. At Microsoft tons of teams share information. At Apple, you aren't allowed to share information, even if you are working on the same mother board. At Microsoft they have hundreds of OEM partners who need to be briefed on what's coming (so they will get excited, and also so they'll work with Microsoft on new drivers and products). At Apple they rarely work with outsiders and, even like with the iPhone, they only work with one and work hard to control what that partner says. Intel, for instance, isn't allowed to acknowledge that Apple exists as a customer and isn't allowed to use Apple in its corporate statements in any way.

It is interesting watching Microsoft struggle in the post-Google era, though. And the fact that Apple got more market share with the iPhone in six months than Microsoft did after years of spending hundreds of millions of dollars on its mobile phone efforts demonstrates that Microsoft is being hurt by Apple and Microsoft is really struggling to deal with Apple's success.

It's too bad that Microsoft isn't more creative in using its advantages against Apple. Being quiet just plays into Steve Jobs' hands.
I still can't figure out why Sinofsky won't be my friend on Facebook. 🙁
Update: Scoble has posted a comment in which he explains Sinofsky has emailed telling him that this is not his doing. Even though I have no way of verifying if that is indeed Scoble and Sinofsky, but if that's true, then I apologize in advance for the stereotype.