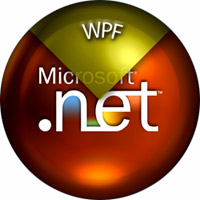 Not too long ago Microsoft described Windows Presentation Foundation as the "UI platform for the next 20 years". Surprisingly work is beginning on an even newer Windows UI framework. My Windows Vista clock must be running slow.
Bearing in mind the arsenal of Windows UI frameworks that exists today – Windows Presentation Foundation, Silverlight, Windows Forms, Win32, Media Center Markup Language and more from third parties; Microsoft has decided to build yet another one "to enable new UI experiences in future versions of Windows". Here is the job advertisement,
Are you excited about the challenge of building V1 features? Are you passionate about UI development environments? Want to impact the look and feel of future versions of Windows?

The Windows UI Platform team is creating a new Framework that will enable new UI experiences in future versions of Windows.

We are looking for an experienced Software Development Engineer in Test who is highly motivated and has a passion for software test engineering. You will be working with developers, program managers, and members of the test team to ship high quality UI Framework components and APIs. You will be responsible for contributing to the product definition phase, reviewing product specs and designs, creating test plans, designing, implementing, and maintaining high quality test automation. You must be motivated and driven to push changes, improve quality and inspire other high potential SDETs with your technical leadership. Areas include creating test automation framework components and testing APIs as well as lower-level framework features. We are just starting up this V1 project and this is your opportunity to come in and make a great impact.
I hear this new framework is going to replace XAML with BEDAZZLE. On a more serious note, the shovel has only hit the ground so keep learning your XAML. It almost certainly won't be shipping in Windows 7.