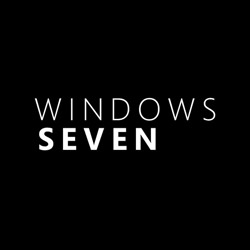 One could ponder and speculate about Windows 7 all day and night, or they could read about it straight from the horse's mouth. Not to imply parts of the Windows group is made up of domestic animals, but one Windows 7 developer is telling it like it is. The blog is called Shipping Seven and is described as "random thoughts from somebody working on the next Windows OS".
In the spirit of so many insightful anonymous bloggers like Mini-Microsoft, MSFTextrememakeover and Fake Steve Jobs (before he was ousted), this was bound to happen and I'm glad it did already – in fact since November 2007 when the blog was started, because it shows a human side to Microsoft and what it's like to be developing Windows without the sparkles and rainbows you might find on more 'filtered' company blogs.
This is nothing short of an interesting read. Here's a few excerpts.
How simple things help: For Vista, we didn't have a central spec repository – all PM, dev and test documents were scattered around on a huge number of servers around campus.

…

For Windows 7, we have a central spec repository on one new Sharepoint server. A spec repository where you can edit files offline. You can even sync the whole thing for offline reading, which means you can spend an evening perusing the entire Windows 7 feature set*.

(Note to self: Set up Bitlocker on laptop.)

The upside of all this is that my job is now much, much easier, and I can do it much faster. (Figuring out, for example, if the networking changes in Windows 7 will screw up my feature is now only a couple of clicks away. Awesome.)

*I'm not going to blog about unannounced features yet…but rest assured, Windows 7 will be filled with awesomeness. And there's no bullshit new feature like Windows Flip 3D in there at all.
And it also helps to be funny.
"Please note that we have added a consequence for failure.": I started playing Portal last night – And all the reviews were right: the disembodied voice is ridiculously funny.

Which got me to thinking: Windows is our own version of GLaDOS, the disembodied, disinterested, impersonal computer that provides a running commentary on everything you do.

…

We still screw up ui text, though – my two pet peeves:
'May' in messages: Most error messages still have the word 'may' in there somewhere, which is a pretty bad CYA move on the part of the team. It makes it sound as though Windows is only marginally aware of the consequences of your action. If you turn off the Windows Firewall, Windows may be exposed to shitloads of attacks from the internet. This may be a bad thing. You may want to turn it back on.

'or' in error messages: I hate, hate this one: Usually, it is along the lines of: XYZ has crashed. This may be because of problems with your firewall, or problems with the application, or an incorrect alignment of celestial bodies.
There's plenty more where that came from. Let's just hope Sinofsky is illiterate.
Update: To all those lawyers snooping my blog, yes you know who you are, I'm watching you!