United States Patent Application 20080013860 "Creation of three-dimensional user interface" was filed by Microsoft on July 14, 2006. I believe this is somehow related to Windows 7, only if I can figure out how it works…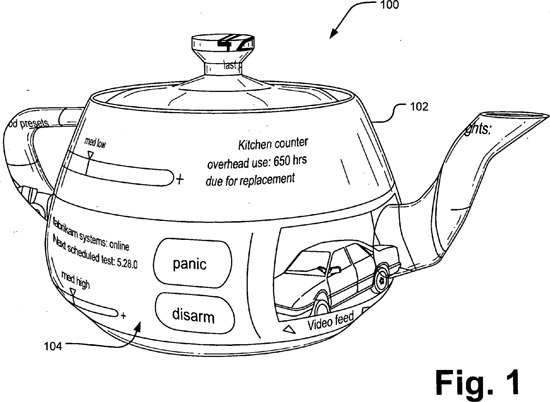 A three-dimensional (3-D) user interface (UI) creation system maps a two-dimensional (2-D), interactive UI to an 3-D object template in a 3-D scene. Once mapped, the 2-D UI functions as a simple user interface while appearing as a skin to the 3-D object. A 3-D UI creation tool applies image resources of a 2-D UI template to a 3-D wire frame template to create a 3-D UI. The system provides for rapid implementation of a 3-D UI without need for understanding a 3-D space or 3-D authoring software. The process includes preparing a 2-D UI, loading a 3-D scene of 3-D objects, and mapping the 2-D UI to a 3-D object template in the 3-D scene. A scheme file provides a specification for recreating the 3-D scene in a runtime module whereby the 3-D scene functions as a 3-D UI system, allowing interaction via a user input system.
Anyone who comes up with the best explanation will be awarded a 2D copy of the M1 build of Windows 7.
Update: Since you're all too smart and I'm so generous, you can all download a copy of Windows 7 M1 here (1.5GB ISO).