Following up on the previous sightings of what might be a Windows Vista product placement deal in the TV-series Terminator: The Sarah Connor Chronicles, the faux operating system clone has made another brief appearance in the fifth episode that aired earlier titled "Queen's Gambit". The runtime is at 20min 48sec for those of you playing at home.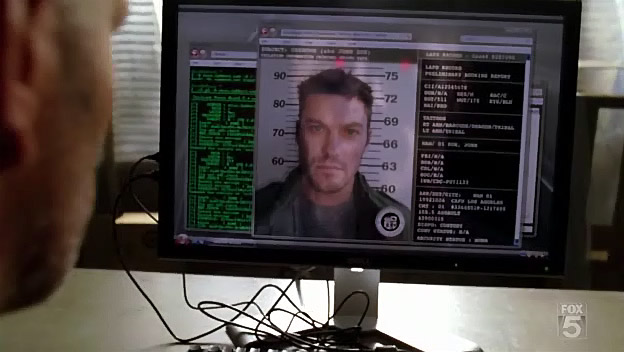 What you see here is a terminator robot infront of a computer looking at police records through presumably a web browser. The two red dots are reflections of his eyes. The interesting anomalies on the computer screen include the gap between the address bar and search box as well as the menu bar below. Perhaps for aesthetic reason, the back button in the browser as well as the Start orb has been colored red instead of the default blue.
So I guess the take-away point is that Vista is even the preferred operating system for advanced artificial-intelligent robots sent back from the future, so it must be pretty good. Since the show is set in the present, the terminator probably bought back a copy of Service Pack 2 with him.
Update: Rafael has the low-down on all the code that's displayed on screen as well as high-definition screen captures.