If you thought you knew all there is to know about Windows 7 Milestone 1 Build 6519, think again. TGDaily and ThinkNext may have broken the news, but both have done a pretty sloppy job of uncovering what is exactly in Windows 7 M1. This is where the trusty Russians come in.
Microsoft enthusiast "Raiker" has recently posted his own findings of this infamous yet mysterious leaked build of Windows 7. Surprisingly weeks after the first screenshots were published, he's still able to uncover some small gems the other guys missed. The article was written in Russian, but Google Translate helps get most of the ideas across. (via UX Evangelist)
First and foremost, Raiker discovered during the initial setup, Windows 7 also asks you to set up a HomeGroup.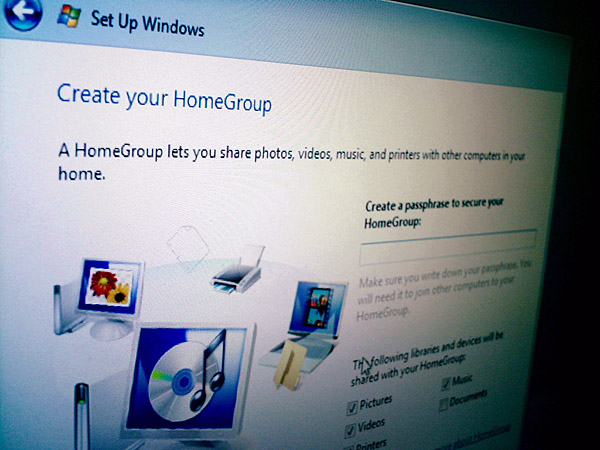 Whilst there's no explanation what HomeGroup is exactly, but it doesn't take a rocket scientist to connect the dots between the all-too-familiar WorkGroup and HomeGroup. As far as I know, WorkGroups doesn't support passphrase security on a network level as HomeGroup seems to suggest it does. I only wish he had clicked on "Learn more about HomeGroup" at the bottom of that dialog box.

Raiker was also sharp enough to point out that they've made changes to the appearance of the translucent taskbar. Looking at either individually, you might not see a difference, but when you put them side by side it's rather obvious. The Windows 7 taskbar (left) is far more glossy but far less transparent than the Vista one (right).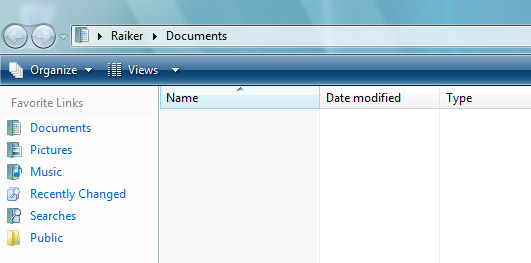 Raiker also noted that maximized windows remained translucent, not the color-filled background some Vista users have complained about. However he speculates this could be simply be an unintended bug, and I concur because filled-backgrounds still makes sense from a usability point of view.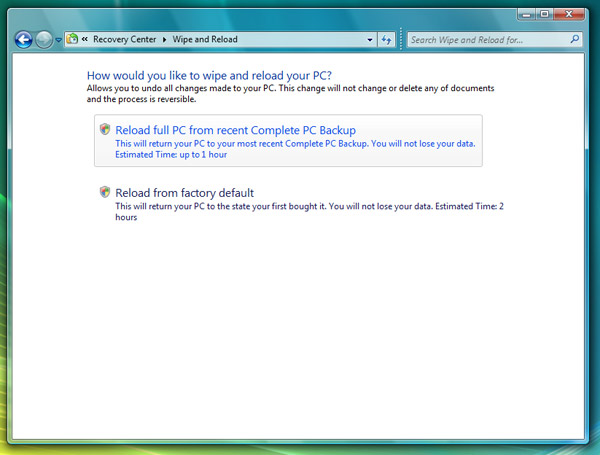 The other fascinating feature Raiker uncovered was "Wipe and Reload" in the Control Panel. Now this is extremely fascinating and potentially game-changing for both OEMs and end-users because what it describes it does is what most people waste a hell-of-lot of time doing anyway, that is formatting their hard drive and reinstalling Windows to get that fresh new smell. Imagine doing that without juggling discs and scourging for that Windows license key.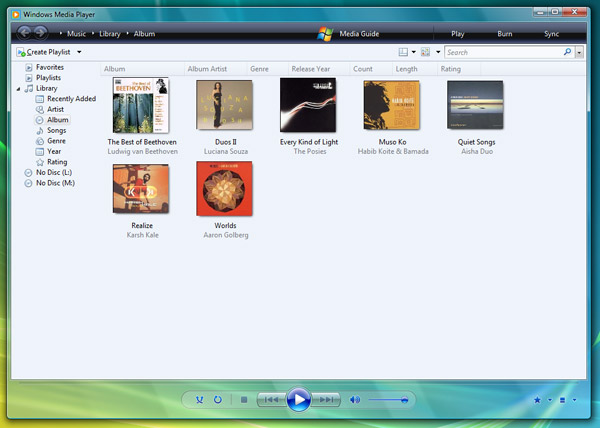 Windows Media Player is also in for a small update. From what we can see, only the menu bar has been modified so far with some of the items relocated around. Also some of the mini icons on the bottom right corner has been changed, but that's nothing compared to what's coming up next.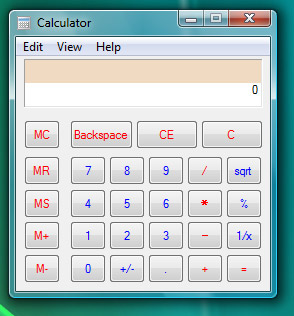 Last but certainly not least, the new calculator. Low and behold this incredible piece of software engineering and revolutionary user interface. With now two lines of numbers, it's pretty much game over OSX and Ubuntu.
Head over to Raiker's "Whats Next" blog for the full details and the entire screenshot gallery.