One of the lesser known facts about wireless products is that they all have to tested by this little organization called the FCC, who for less obvious reason takes many photos of upcoming and sometimes unannounced products and puts them up on their (very hard to use) website.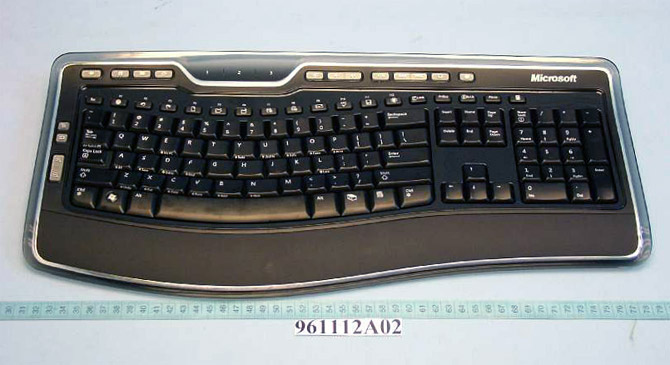 What we have today is a (poorly lit) photo of Microsoft's yet-to-be-announced Wireless Laser Keyboard 7000, the keyboard compliment to the recently announced Wireless Laser Mouse 7000. Ironically that too was uncovered early via FCC documentations.
This particular photo along with a batch of other external photos were only released recently due to a 45-days short-term confidentially agreement between Microsoft and the FCC in order to "ensure sensitive business information remains confidential until the actual marketing of the device". Guess Microsoft's falling a little behind on their marketing schedules.
What's unique about this keyboard is the transparent glass frame surrounding the entire keyboard – an obvious harmony with the Windows Vista user interface, Aero Glass. Perhaps slightly inspired by Carbon Design's Longhorn PC concepts featuring the same glass frame around the keyboard. In addition, it appears to be also the first keyboard on the market with a dedicated Flip 3D key (besides the right ALT key). Whether or not that makes the eye-candy feature any more useful was outside of the FCC's testing criteria.
And if for some reason you don't believe me, you only need to look as far as Microsoft's own website for proof.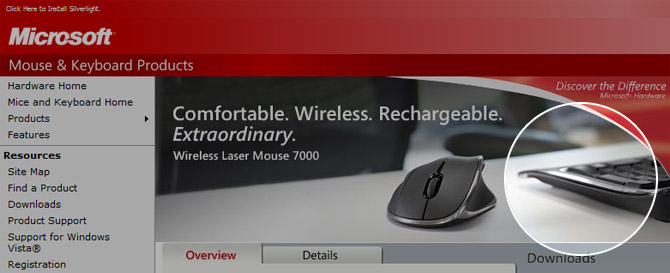 Can't wait to see the proper high-resolution marketing photos of this product in a well-lit environment, sitting on a desk inside a room furnished by IKEA and used by over-excited people representing all skin colors and genders.