On November 8 the FCC published Microsoft's appropriate filings for an apparent update to the Wireless Laser Mouse 6000 mouse, appropriately dubbed version 2.0. In the documents made available contains quite a few revealing photographs of the new mouse design. Notably it has undergone a significant redesign. Personally, I wouldn't have called it version 2 if I saw these mice side by side.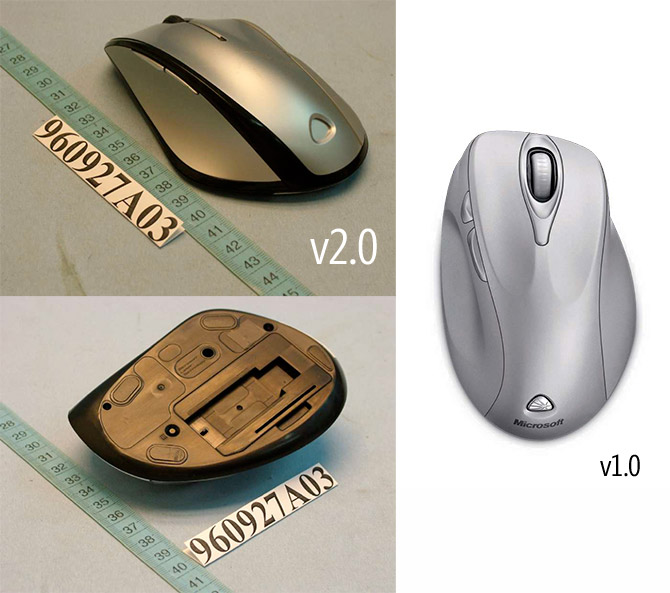 Currently, I own a Wireless Laser Mouse 6000 and use it everyday. I think it's a great mouse. I was curious to see what's changed.
By comparing the photos, all of the finger and thumb grooves have been removed. Instead, every surface is smoothed from end-to-end. The thumb inset appears to be much deeper, which might be good since I find it currently too shallow. The thumb buttons have also been streamlined to be thinner, which could also be good since I find myself clicking them accidentally once in a while. Lastly, the grove around the scroll wheel has also shrunk.
From what I can see, version 2 looks less comfortable. However, mice is a hard thing to judge from the outside. Even I had doubts about the mouse which I now can't live without. Because of that, I won't make a judgment without trying it out.
No release date has been provided.