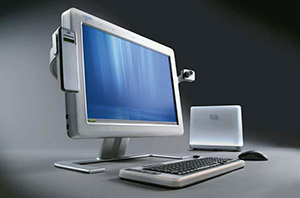 When Microsoft shipped the "Microsoft industrial design toolkit" to over 70 original equipment manufacturers last year before the launch of Windows Vista, Microsoft hoped to get rid of the "beige box" ideology and turn PCs into objects of desire. More than a year on, as charming John Hodgeman might be, the sad fact is that most OEM PCs today with a few premium exceptions are still bulky boxes with just as many stickers are wires connected.
It might probably take more than a year for an industry thriving around function over form to do the opposite, but Apple's iPod and iMac demonstrates most people are even willing to sell body-parts to look good. Apart from the minority who likes to tinker with the hardware, there's no reason why the PC can't be more compact and integrated.

Today I stumbled across Carbon Design Group's portfolio, a Seattle-based industrial design company who's worked on many Microsoft projects including the X360 controller, racing wheel, LifeCam, Laser Desktop 6000 and Windows Home Server. One other was the "Vista PC". A set of 9 images provide a pretty good example of what Carbon and Microsoft envisioned for the "Vista-generation" of computers.
With the launch of Windows Vista, Microsoft embarked on a never-been-tried-before initiative that spanned the entire hardware industry and attempted to bring the hardware and software design and development closer together than ever before. The design strategy was communicated in an Industrial Design Toolkit, which contained all the design components and specifications to create tangible visual representations of the colors, materials, fonts, and form language in the Windows Vista operating system.

Microsoft engaged Carbon's design and engineering team to create a flagship concept PC to inspire as well as validate Microsoft's Industrial Design Toolkit. The Vista Concept PC emphasizes the dual nature of the PC as both a productivity tool and an entertainment device and became the purest embodiment of the Vista design language. The work is helping industry design the wave of next generation PC's.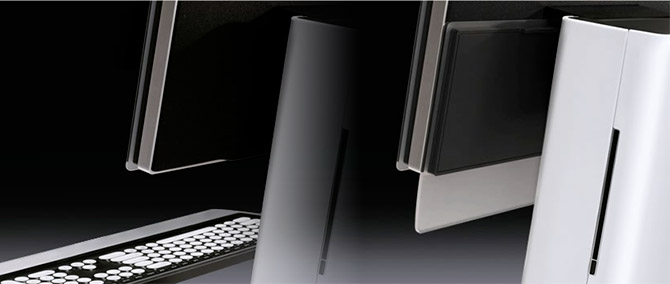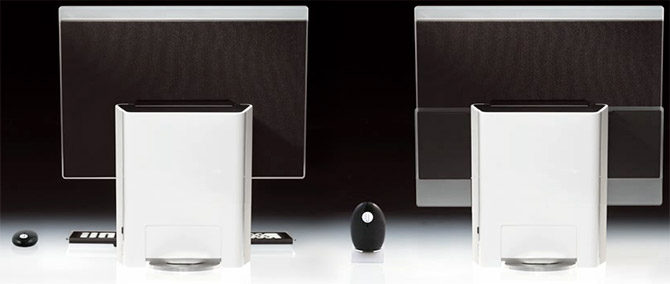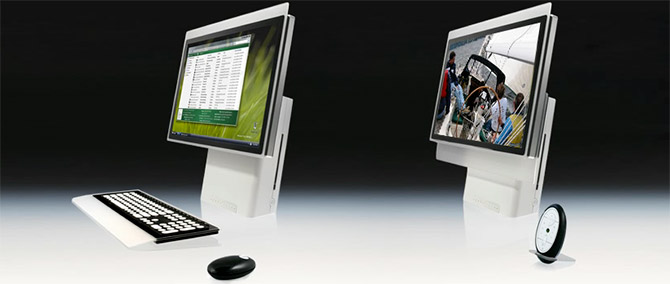 It's hard not to say it reminds me of the new iMac and Mighty Mouse, but assuming these were done in 2006 it's interesting to see the two converge. The hybrid remote-mouse is definitely a winner though. But I'm not too sure about the stainless typewriter keyboard.