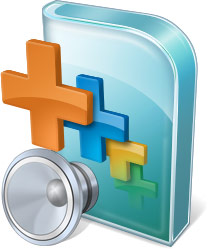 Not anyone can say they received some Ultimate Extras for a birthday present. Yesterday of course was my birthday and the day a new wave of extras was released, included is the third pack of DreamScenes as well as two new Windows sound schemes.
You probably all know where I stand on the Ultimate Extras program as a whole, if you don't, basically I think it's a great idea off the rails. Having said that I think it's pretty unique and frankly quite cool. Maybe not "I forgive you for Ultimate Extras" cool, but certainly something worth some value. Of course I'm talking about the two new sound schemes called "Glass" and "Pearl".
I composed this short comparison between the new sound schemes and the original. Note this is only a fraction of all the sounds which replace not all but most of the existing Windows sounds.
[flv:ultimatesounds.flv 500 313]
As you probably noticed these sounds are significantly different to the default and are actually very viable alternatives. There's actually a pretty interesting and thorough story about the sounds on the UltimatePC.com website.
Some people have called this a 30-second fad and I agree up to an extent only because the first thing you do is go through the list of sounds and play each one, but after using them for a day the feeling is similar to when you first installed the Royale theme for Windows XP. It's different at first, then it becomes a part of your experience you forget just how much better it is until you switch back to the original. If you're wondering, I'm currently sticking with "Glass".
If you have Ultimate Extras, go get it and try it on. If you don't, wait patiently, I mean it's just a bunch of WAV files. *wink*
Not too long ago they've also mentioned new Windows Movie Maker and DVD Maker effects and templates as extras which I assume will be next. After that, all bets are off.