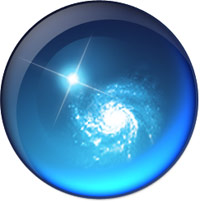 A couple of hours ago Microsoft Research released the first public beta of Worldwide Telescope since it's debut last month. The software is a seamless combination of various state-of-the-art Microsoft technologies including Live Lab's Photosynth and Seadragon with of course the magical high-resolution pictures from numerous imaging satellites including the Hubble. Those who've played with it already will probably agree with how breathtaking the experience is.
Sooner or later you'll probably want to share some of the galaxies you've visited. Whilst you could design and distribute your own "Guided Tour", pictures are probably still the safest bet. Here's a couple steps to make sure you get the most out of your pictures.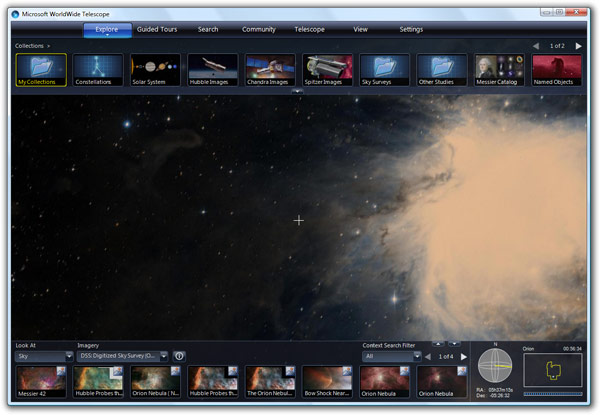 Step 1: First and most obviously is to find something interesting in the universe. A good place to start are the galleries on the top. Once you've found something, play around with the zoom and pan to get it perfect.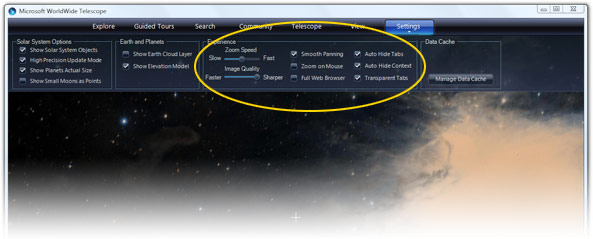 Step 2: In the "Settings" tab, move the "Image Quality" slider to "Sharper" and tick "Auto Hide Tabs" and "Auto Hide Context". This will maximize your view to get a much wider picture.

Step 3: In the "View" tab, untick "Figures", "Boundaries", "Ecliptic", "Reticle/Crosshairs" to remove any artificial lines or overlays in your image.
Step 4: Maximize your window (and wait for any image tiles to update), and then click the sub-menu in "View" and click "Copy Current View to Clipboard". Wait a few seconds, then paste it in Paint or your favorite image editor.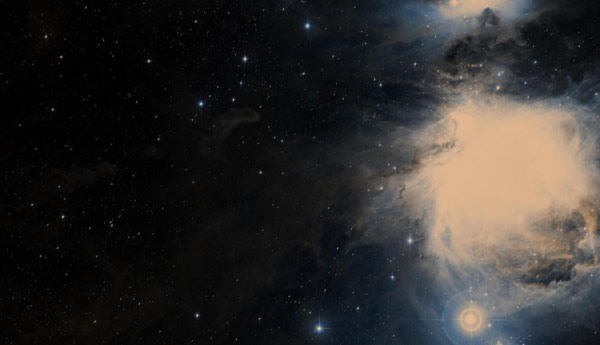 Voila. Fit for a wallpaper or just send it to your family and friends to show off your new astronomy skills.