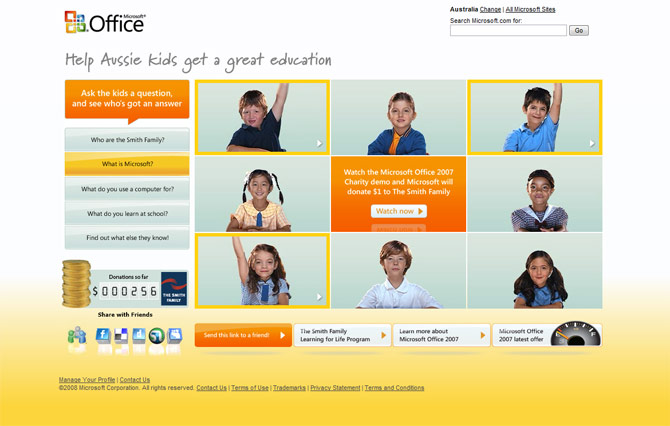 Here's an interesting campaign from Microsoft Australia to promote Office 2007. By listening to a short thirty-second demo of Office 2007 presented by a nine year old kid, Microsoft promises to donate one Australian dollar to the Smith Family – a charity in Australia to support. Although the site's terms and conditions state "Microsoft may choose to donate up to $100,000 regardless (of number of views)", the kids puts a smile on your face anyway so check it out.
Ethan (top left kid) especially has a rather interesting explanation of "What is Microsoft". And Elani (bottom right kid) has a rather blunt answer to the question "What do you learn at school". I'll leave you to check it out for yourself and everything else.
If you need another reason to have a look, it's also a pretty polished Silverlight site.