Novelty boarding pass. Photo credit: Jordan Knight
For the last couple of months I've been involved with a small group of students (David Burela, Edward Hooper, Dimaz Pramudya) in Melbourne to participate in Microsoft's worldwide Imagine Cup Software Design contest for students and our hard work has finally paid off today when we were judged out of four finalists as the Australian Imagine Cup winner to compete at the world finals in France early July.
I've only had a couple of hours sleep today so I'll just share with you briefly what our project is about.

SOAK which stands for "Smart Operational Agriculture toolKit" is an integrated hardware and softwares platform that aims to help farmers make the most of the water (and other) resources on their land. It does this through an integration of a wide range of sensors which gathers data about the environment in real time, provide rich visual information to end-user about the status of the farm, and electronically controls various systems such as sprinklers.
None of the individual components are exceptionally revolutionary, but it's the integration that we deliver that separates SOAK from other traditional systems.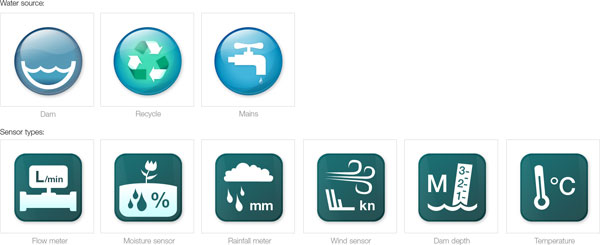 For example by gathering online weather forecasts about the property, if the weather is predicted to rain in the next 48 hours and the current soil moisture is adequate till then, our system can conserve water usage by not watering before the rain falls. Also as a precaution, is the rainfall is inadequate, the watering system will resume operations to compensate for the difference.
Obligatory screen teasers: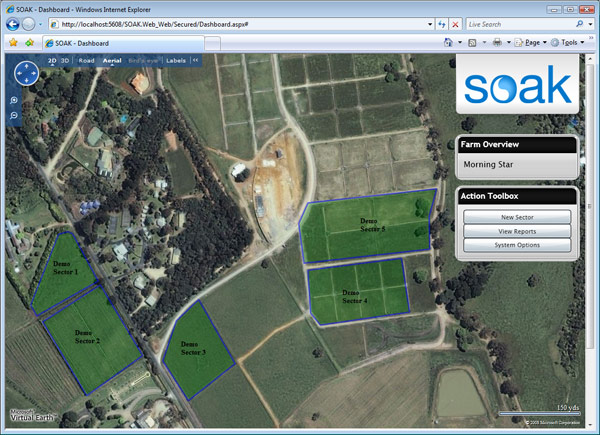 For the main administrative interface we built a web application with a mashup of Windows Live Maps and Silverlight 2.0 overlaid on top.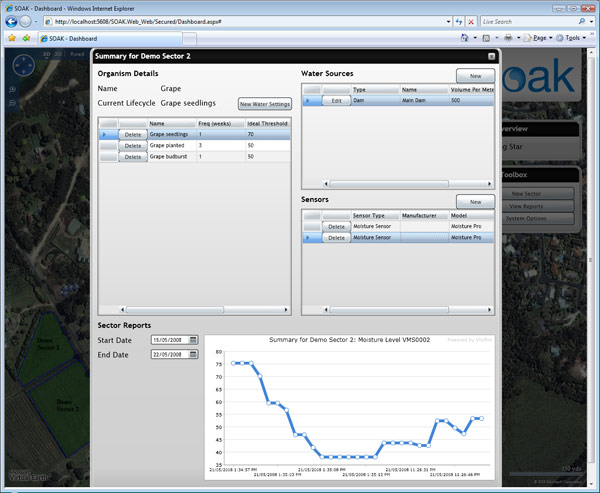 Of course I couldn't miss a good opportunity to whip up some Vista Sidebar gadgets.
My team partner David has a bit more detail and documentations about the project. I'll keep everyone updated with how we go at the world finals in Paris.
Update: Australian PC Magazine has just published a very insightful story on our project and the competition.
Update 2: We've also won the world finals. You can read about the whole Imagine Cup journey here.