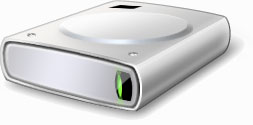 Out of what little we know of the next version of Windows, this feature might just be the most interesting yet. A team at Microsoft is hiring developers to work on adding native support in Windows 7 for Virtual Hard Disks (VHD) – Microsoft's semi-proprietary specification for single-file virtual machine hard disks. Their job posting reads,
Do you want to join the team that is bringing virtualization into the mainstream? In Windows 7, our team will be responsible for creating, mounting, performing I/O on, and dismounting VHDs (virtual hard disks) natively. Imagine being able to mount a VHD on any Windows machine, do some offline servicing and then boot from that same VHD. Or perhaps, taking an existing VHD you currently use within Virtual Server and boost performance by booting natively from it.

Do you want to have the opportunity to work on a great Core OS team at the heart of Windows? If you have big ideas and want to implement them, if you love writing code, if you love delving into operating system internals, if you want to work on high visibility projects with direct consumer and customer impact and still work in a very technical environment, then you will feel right at home in this team.

Virtualization technology has been a great success with Virtual Server and Hyper-V. With native OS support on the horizon it will become an even greater hit. Our team is making this a reality in Windows 7. Consider the simplicity of backup using a VHD, or the portability of a virtual disk backed by a single file. These are a few reasons why this technology is poised to be one of the greatest features in Windows 7–come help us achieve this goal.
Whilst "one of the great features in Windows 7" might be a bit much, this is right up there with the new multi-line Calculator. No seriously, this has rather interesting implications for IT administrators and even home users.
For example, having an VHD dedicated to gaming with optimized system configurations is entirely feasible then. A dynamic VHD would mean it would only take up as much room as it needs, you could move the file on many system and have the same experience, but best of all, you can still enjoy the maximum native performance at the same time being able to load it as a virtual machine to maintain and configure without rebooting.
Considering how much we don't know about Windows 7, this is extremely promising.
Update: A few people I've talked to have expressed their concern this may not make it to RTM and I think it's a valid point at any time feature may be cut so I'll just add that note for everyone else.
Update 2: Apparently the technology already exists in Windows 7 today, as indicated somewhat below.