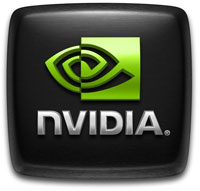 Popular hardware vendor NVIDIA who has been rightly criticized for their buggy Windows Vista graphics and chipset drivers is now one of the first third-parties to commit their support for the next version of Windows.
It comes at little surprise the job advertisement NVIDIA published last week is for a Senior Quality Assurance Lead on Windows 7, perhaps to ensure the same mistakes aren't made again. It writes,
SR. QA ENGINEER, WIN 7 LEAD #1047614

NVIDIA is looking for a senior QA engineer to lead the roll-out of Windows 7 within the GPU Software QA organization. This is an exciting opportunity to work with nVidia's world class GPU and software offerings that are the heart of visual computing.

Once on-board, this technical leader will work with each of the GPU Software QA teams, Windows 7 driver development, product management, and our Seattle QA team to assure a smooth roll-out of this new operating system into QA. This leader will also drive improvements into the test planning process by working with NVIDIA's industry leading development organization to assure that our testing is enhanced using a broader range of testing techniques. For example, the addition of white or gray box testing to the validation process to augment the unit and black box testing already being performed. This leader will also assure that coverage meets target levels and that testing leverage between operating systems, system hardware, and GPU hardware and software is utilized wherever possible.

Specific duties include reviewing of product specifications and requirements required to create comprehensive and effective Windows 7 test plans and subsequently driving cross-functional review of those plans.
The bandwagon has just started rolling.