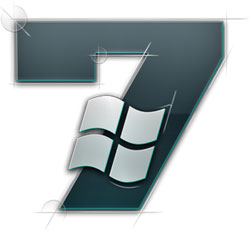 A very tired little birdie who flew all the way from Seattle to Australia has chirped to me Windows 7 will be publically disclosed for the first time at the D6: All Things Digital Conference hosted by Walt Mossberg and Kara Swisher next week on May 27. The same conference where last year Bill Gates and Steve Jobs made a historical appearance together on-stage interviewed by Walt and Kara.
Whilst my chirp-to-English translation is a little flaky, it makes sense because the D Conference has been used in the past for Microsoft to make rather grand announcements such as the introduction of the Surface computer. This time round, both Bill Gates and Steve Ballmer will appear together at the keynote so it's a perfect opportunity to talk about the future of the company.
In addition to just discussing their ideas and vision, it's rumored the event will actually involve a demonstration of Windows 7 in some fashion. Whether or not we'll actually see a live build of Windows 7 or purely a technology demo of a specific feature remains a mystery, but it's sure exciting.
In the past the conference organizers did not put up a live stream of the keynote so I doubt they will this year, however the event is thoroughly covered by bloggers and mainstream press so just keep an eye out on the morning of May 27.
Update: Videos from the event will be featured on the conference website here.
Update 2: The event organizers have just confirmed this rumor. "During tonight's interview with Microsoft CEO Steve Ballmer and Chairman Bill Gates, Microsoft (MSFT) will demonstrate Windows 7's all-new user interface."