In the midst of all the hype around Windows 7 news and affairs, CrunchGear and TechCrunch shows us how gullible some bloggers (and readers) have become. I would like to direct your attention to exhibit number one.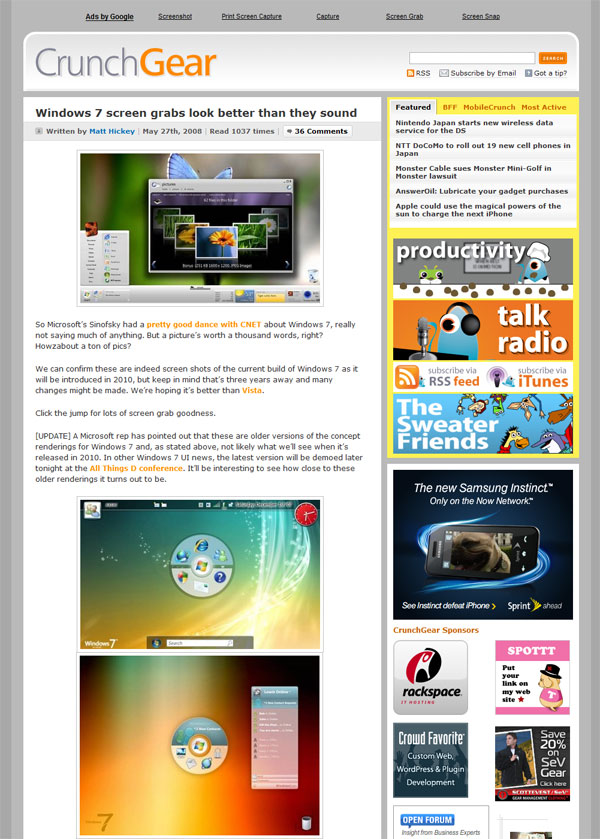 CrunchGear with the offending imagery, claiming without a sigh of doubt these are real screenshots of Windows 7. Their followup update somehow insists a Microsoft employee has told them these are "older version of the concept renderings", how deep down the rabbit-hole are they going? Note: I've reshifted some of the images around to be clearer.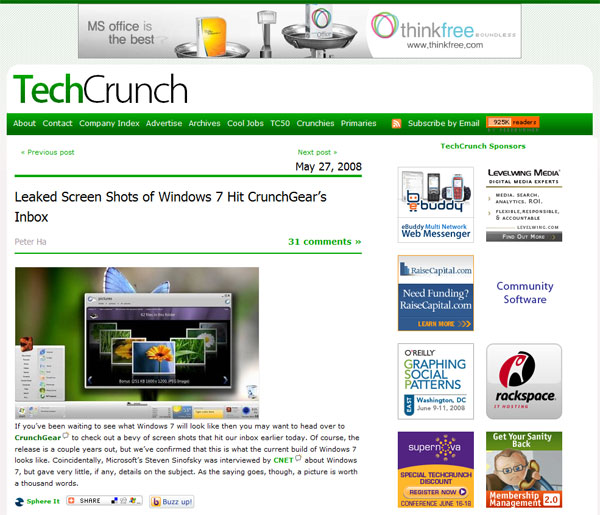 TechCrunch gives them their "seal of approval". At the time of writing, now 925,000 RSS subscribers have been told these are "real".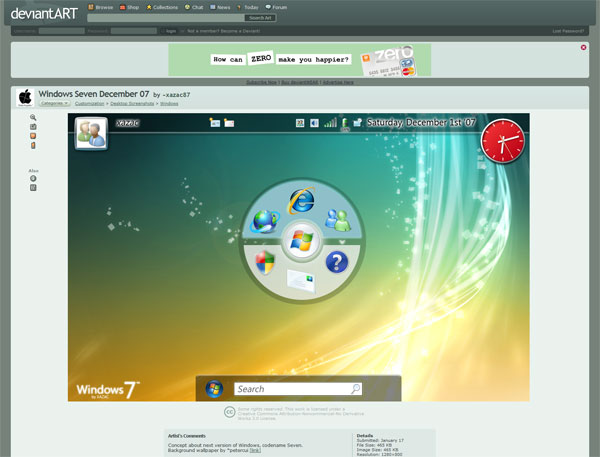 An example of where the third-party mockups originated from.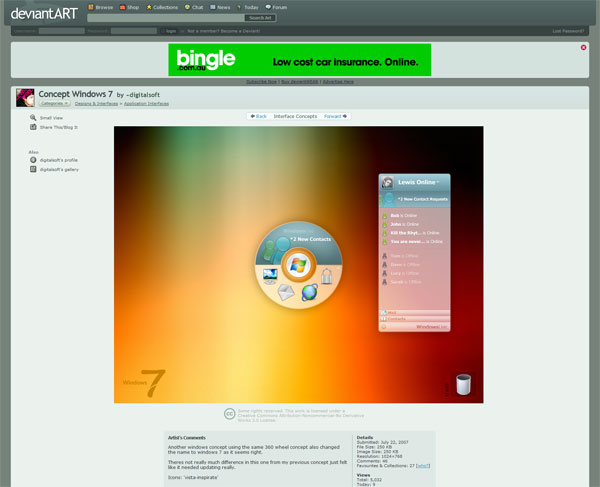 And another. In fact, all of the images are third-party mockups except the "version screen" which is not very interesting to begin with. For an article claiming to have "a ton of … screen shots of the current build of Windows 7" this is pretty ridiculous.
I don't have much to say except if you're reading a site with advertising, the writers are usually funded by advertising revenue. Thus, it is always in the best interest of most paid-per-impression writers to publish articles which gets them eye-balls, ad impressions, and thus income. Some writers hold a higher level of integrity than others. Without excluding myself from this rule, take everything you see here and everywhere else with a pinch of salt and pepper.
Speaking of myself, I wonder what I wrote last Saturday. Oh wait, I know.