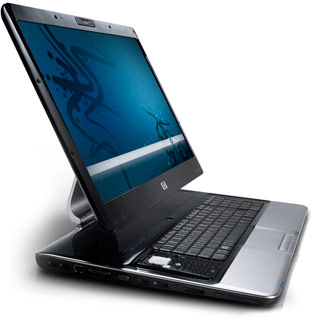 You can stop refreshing the page now. If you've been holding your breath for the last couple of hours in anticipation for the drawing of this website's "31 Days of the Dragon" giveaway, seek medical attention immediately. The rest of you read on.
When I set out to design my contest, I opted for something easy and straightforward because we're all a little lazy. With over three-thousand and seven hundred (3700) entries, I think I can safely say now it was easy enough.
At the same time I also designed the contest in mind of all the Windows Vista user out there who really wasn't getting enough lovin', so I'm also proud to say a thousand and eight hundred eighty-four (1,884) of you – just over half of the entries – took advantage of the bonus offer by turning on the Customer Experience Improvement Program in Vista. Hopefully you've kept it on.
Before I announce the winner I also want to mention users who have attempted to abuse the system like the one guy who registered using 6 different AOL emails are automatically disqualified. For your information, AOL emails in sequential numbers stand out.
Without a further ado, the winner is Andrew Stockdale (@gmail.com). For your information, I don't think this is the same Andrew as the leader singer of Wolfmother. If under the rare circumstance it is, I will redraw.
If you didn't win, you don't have to resort to violence. There are still a handful of opportunities to win left on some other sites who's still accepting entires. Good luck.
26 May – 02 Jun www.bleepingcomputer.com
27 May – 03 Jun www.hardwaregeeks.com
28 May – 04 Jun www.geeknewscentral.com
29 May – 05 Jun www.geekzone.co.nz
30 May – 06 Jun www.thetabletpc.net
31 May – 07 Jun www.gearlive.com
01 Jun – 08 Jun www.GottaBeMobile.com