A day after someone noticed a "Windows 7 Client" category popping up on Windows Server Update Services, another curious enthusiast on the Neowin forums has also noticed a sudden prevalence of "Windows 7 Client" drivers on Microsoft's Update Catalog – the online library of drivers which Windows uses to automatically install.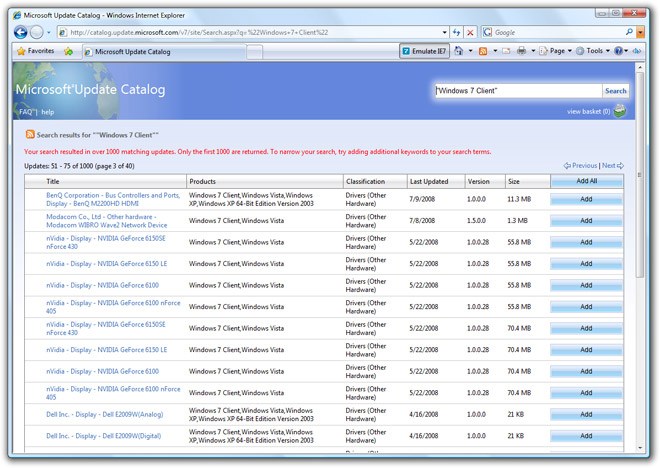 A simple search for "Windows 7 Client" reveals more than 1000 drivers already available. These drivers range from the big brands from Nvidia, ATI, Intel and Broadcom to even miscellaneous display drivers. Whilst it is true all drivers approved after June 1 should have been tested on Windows 7, most of these drivers date back to early 2007 suggesting most drivers have just been carried over from the latest WHQL release.
With updates in one hand and drivers in the other, can you say beta test?