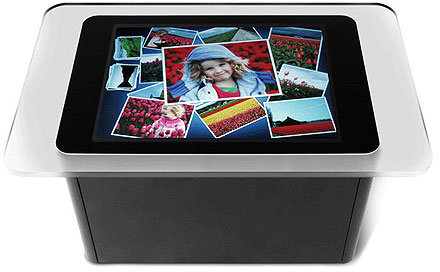 I'm glad at least one charity is thinking outside the box – beyond depressing stories and pictures – to get people to take action. World Vision Australia has put together a competition with some interesting and albeit geeky prizes for bloggers to write about poverty as part of its Blog Action Day 2008 campaign.
The first prize includes playing with the only Microsoft Surface in Australia, chatting with the gurus at creative agency Amensia who owns the Surface, learning from experts at Yahoo and hanging out with the Googlers in Sydney – travel and accommodation included. On the other hand if you don't care much about the big table, there's also two iPhones for runner-up prizes. So either way, you win something multi-touch enabled. Everyone else gets a warm and fuzzy feeling.
Unfortunately for many of you, and fortunately for the few of you, this is an Australian only competition so your chances are pretty good. Competition ends October 29. Check out their site for more details. Get writing.