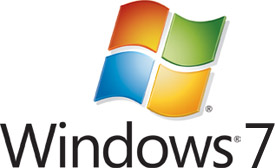 There's great marketing campaigns, like 5.5 million views of a blender blending things on YouTube, and then there was "the wow starts now". A job posting published today looking for a marketing manager to be responsible for the Windows 7 marketing campaign gives us some insights into how Microsoft plans to pitch the new kid of the block.
Take a leadership role on the team that will bring Windows 7 to market. Be a part of the launch and sustain marketing for one of Microsoft's most important products – Windows 7.

We are looking for an experienced marketer to help launch, develop and drive key consumer marketing programs for Windows 7. In this core product marketing role on the Windows 7 consumer marketing team you will lead a cross discipline v-team and develop and execute programs in alignment with the marketing strategy. Key components of the initiative include:

Capture the consumer's imagination and spark desire for Windows 7
Build confidence in the Windows brand
Establish an understanding of the Windows 7 benefits
Spark positive recommendations for Windows 7
Deliver on the brand promise of compatibility

This specific role will lead three key aspects of Windows 7 launch and sustain marketing:

Develop, own end-to-end, and drive key marketing programs including an advocacy plan – a key pillar to our strategy
Establish the engine and rhythm for the consumer launch including project management across the 20 v-teams to insure accountability, consistency and world class marketing
Manage pre-release marketing

If you've ever wanted to influence how we bring a world class product like Windows 7 to market in the consumer space this is your chance.
Whilst most of the initiatives are pretty predictable, "deliver on the brand promise of compatibility" is likely to play a big part of the Windows 7 campaign, especially since compatibility was one of the biggest concerns (and also most misconceptions) that plagued Windows Vista.